Decathlon Singapore Changed to Use Paptic® in its E-commerce Mailers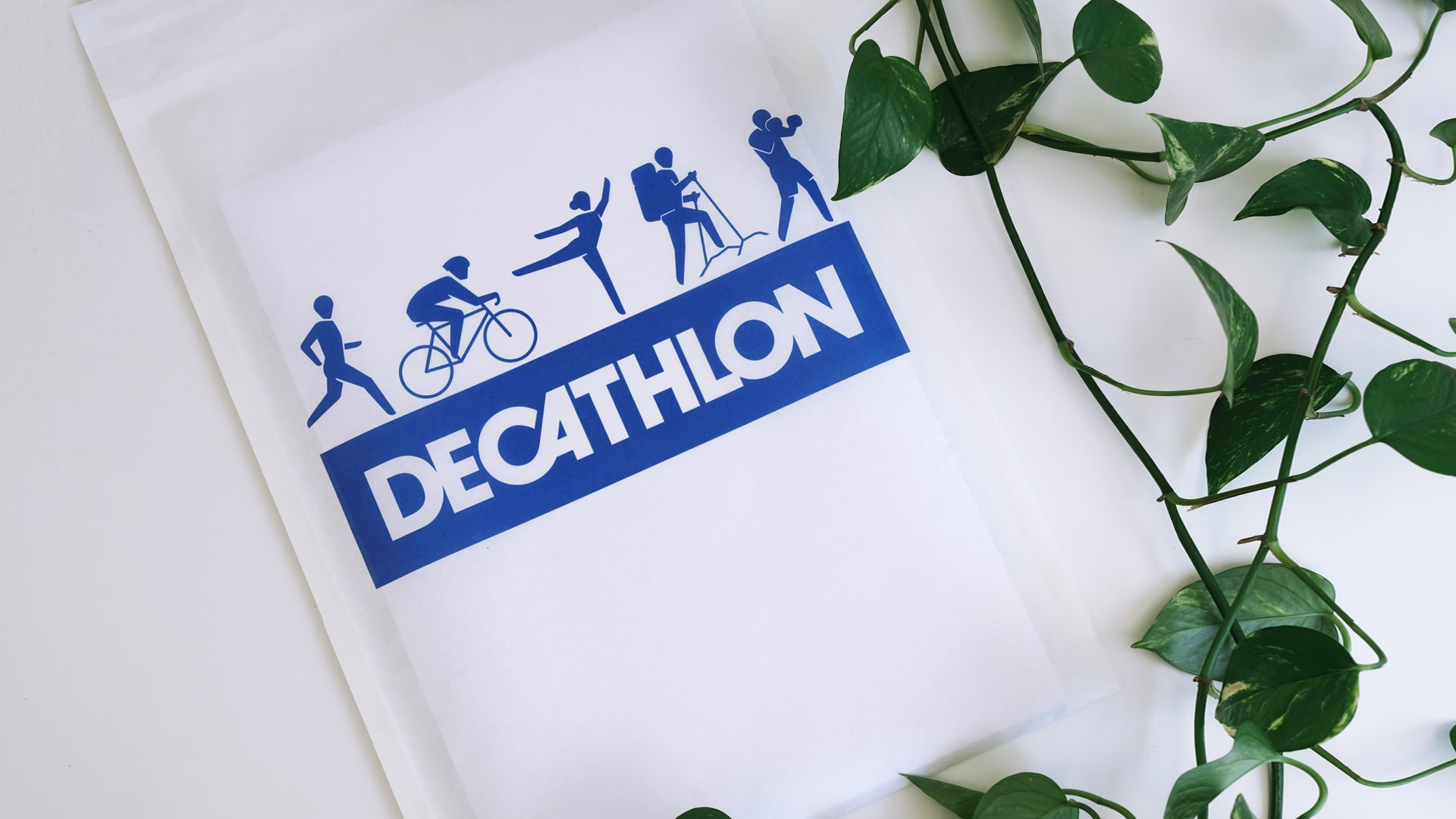 Decathlon Singapore has taken a step towards more sustainable packaging by changing 100% of their plastic poly mailers to a more sustainable and environmentally friendly material from Paptic.
This was yet another step for Decathlon Singapore to achieve 100% plastic-free operations by 2022.
Strengthen Your Brand Image With Paptic® and Savings in Logistics Costs
Paptic® is an excellent alternative for e-commerce mailers. It is renewable, reusable, and easily recyclable with packaging papers and cardboard.
The material is based on an innovative way of using wood from sustainably managed FSC® certified forests. Paptic® is a soft and durable flexible packaging material, which enhances the brand value and broadens the current sustainable packaging window. Paptic® mailer adds value to the product as it supports a positive opening experience with its soft touch. With these mailers, brand owners and retailers can replace flexible plastic mailers and larger cardboard boxes used for shipping goods.
With Paptic® mailers, less air is shipped than in cardboard boxes, and more individual shipments fit a similar-sized container. The mailers are flexible, durable, and moisture resistant, so they don't tear easily during transportation. Besides taking less space in transport, Paptic® mailers are also faster to fill than boxes. Compared to plastic mailers, Paptic® mailers are a more environmentally friendly option.
Consumers Demand More Sustainable Alternatives Also in Packaging
Oil-based plastic is not an option for sustainable brands in the future. An increasing share of consumers is aware of the global plastic waste problem, and brands are also paying more attention to the sustainability of packaging materials and circular economy practices. Thus there is a need for a novel renewable and recyclable alternative that you can convert with existing converting machinery (ease of taking into use) which differentiates itself from existing solutions (touch & feel properties) and motivates consumers to reuse the product when applicable, as well as enables easy recycling (with cardboard).
Paptic addresses this global challenge and satisfies the needs of consumers, retailers, and brand owners for sustainable packaging. Paptic® can be recognized by its unique look and feel, thus giving the retailers an easy way to communicate the sustainability of their brand.
We are excited to share that Decathlon Singapore chose to use Paptic® to replace plastic in its e-commerce operations. A giant step towards a more #sustainablepackaging!