Awards
Over the years, our innovative materials have been awarded several prizes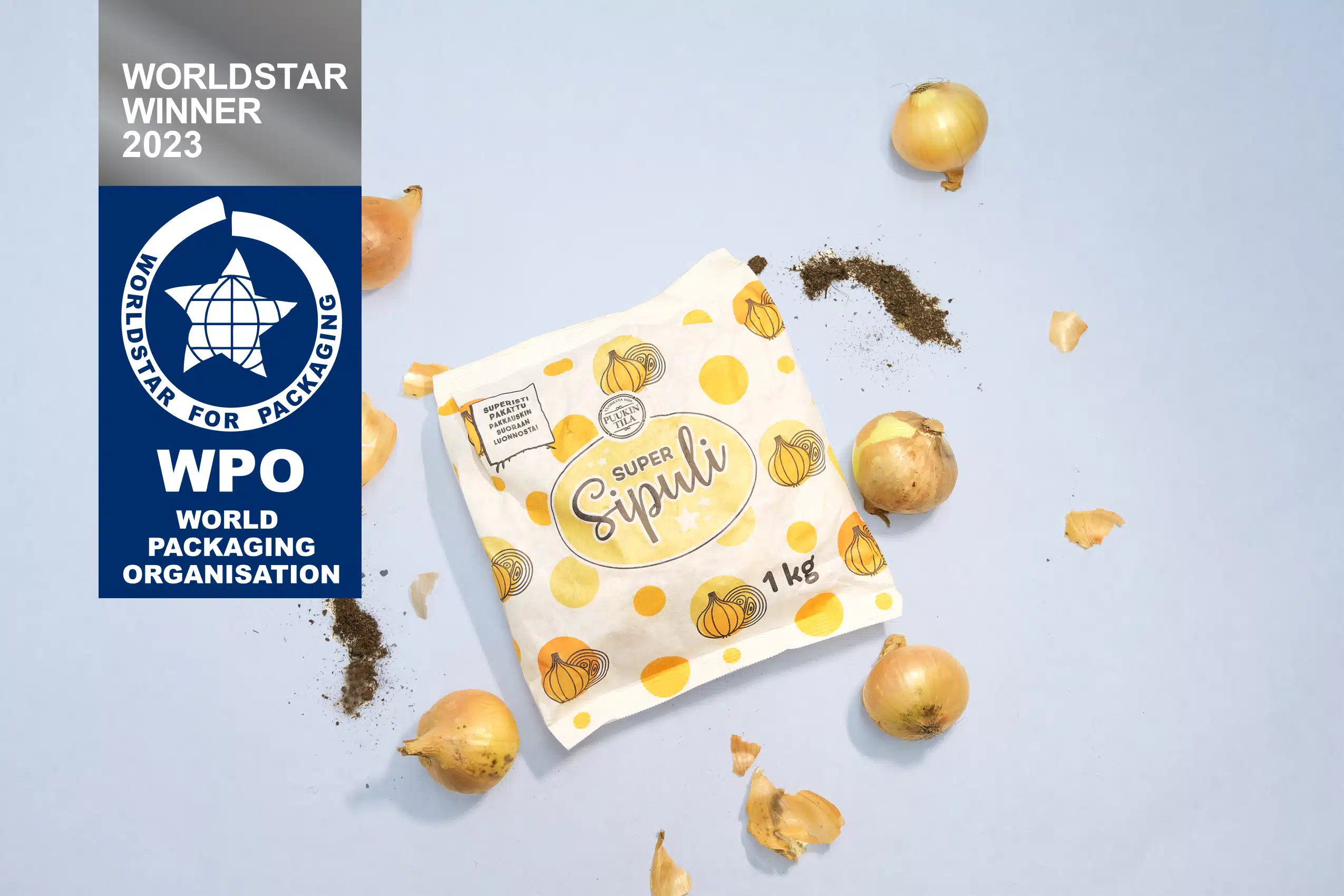 A recyclable vegetable pouch made of Paptic® wins a Worldstar award
A recyclable pouch made of Paptic® to replace plastic in vegetable packaging is a WorldStar award winner.
"Our mission is to provide a recyclable and renewable alternative to plastic films in packaging, and we are constantly developing new solutions with sustainably focused companies.", says Katja Jokiaho, Chief Sales Officer, Paptic Ltd.
WorldStar Winning Mailers
Paptic's new packaging material solution for e-commerce wins an award in the WorldStar competition. Paptic has won the WorldStar award with an e-commerce packaging made of Paptic Tringa®.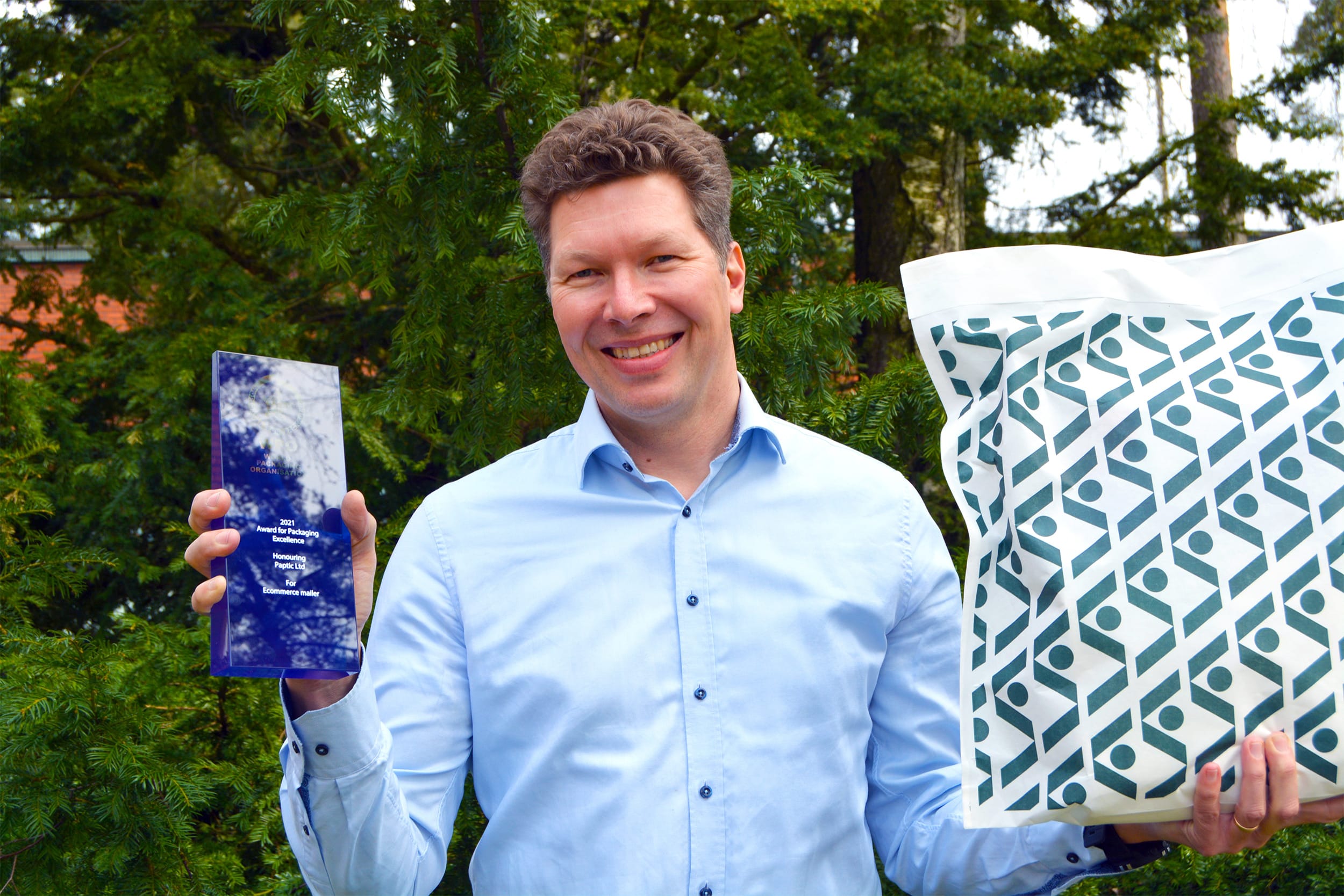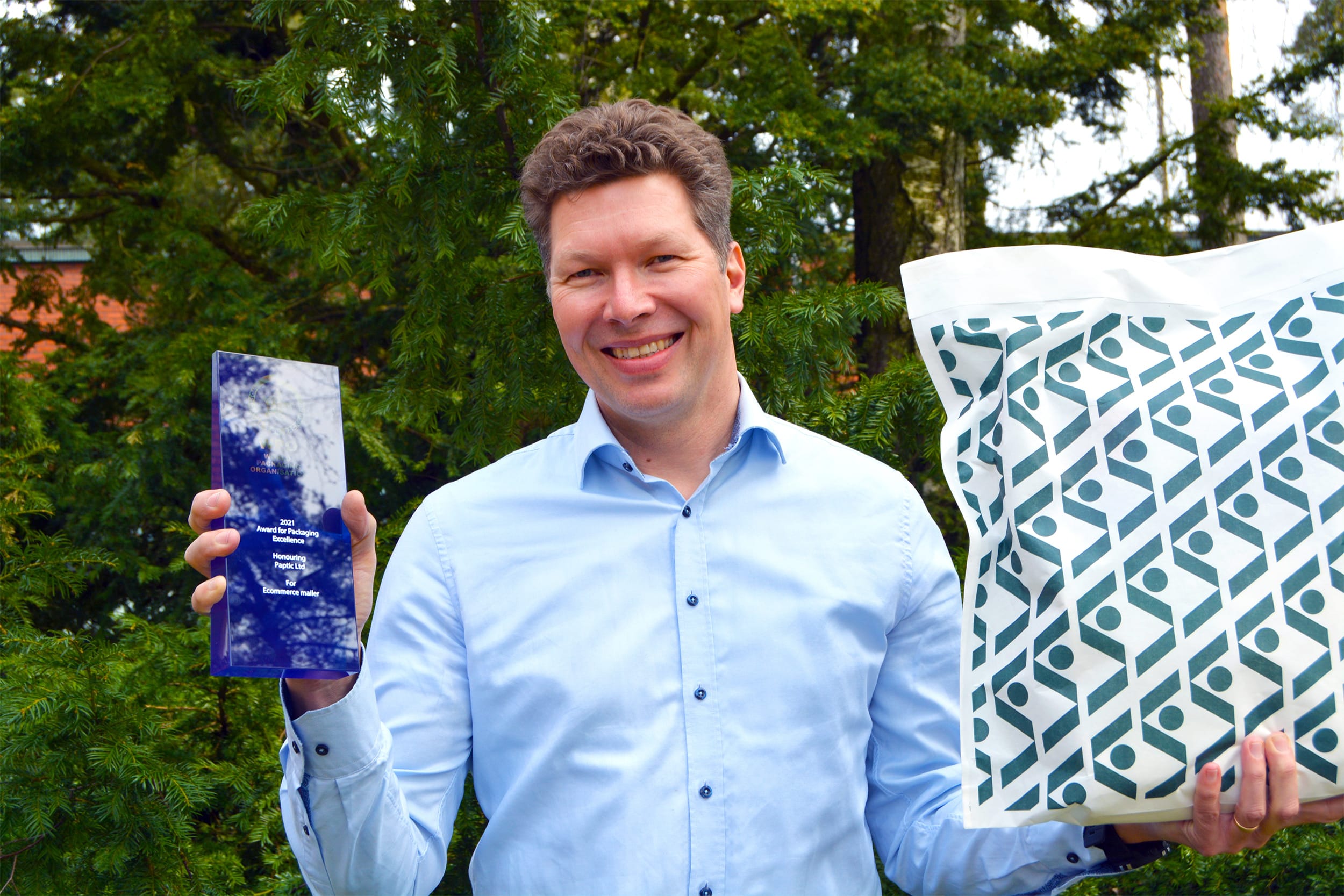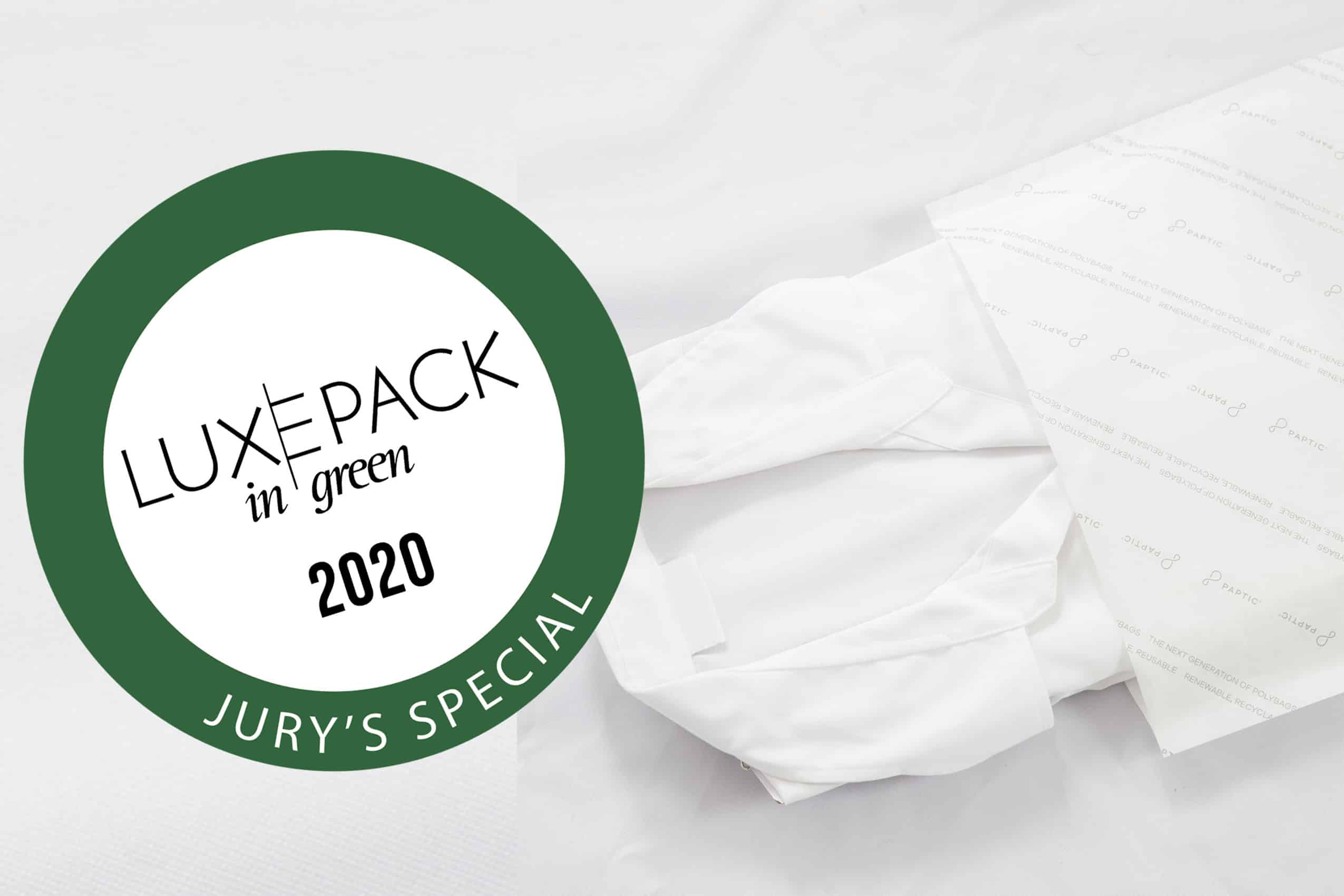 Paptic® Luxury Polybag Receives a Jury's Special Prize at Luxepack Green 2020 Awards
Paptic® Luxury Polybag has received a Jury's special prize in the LUXE PACK in Green 2020 awards in the packaging solution category. The award highlights the best eco-designed solutions and responsible approaches in luxury packaging.
Paptic's New Packaging Material Solution for E-Commerce Was Awarded in ScanStar 2020
Paptic has won the Scanstar award with Paptic® Tringa e-commerce packaging by Stockmann, one of the largest department store chains in Finland.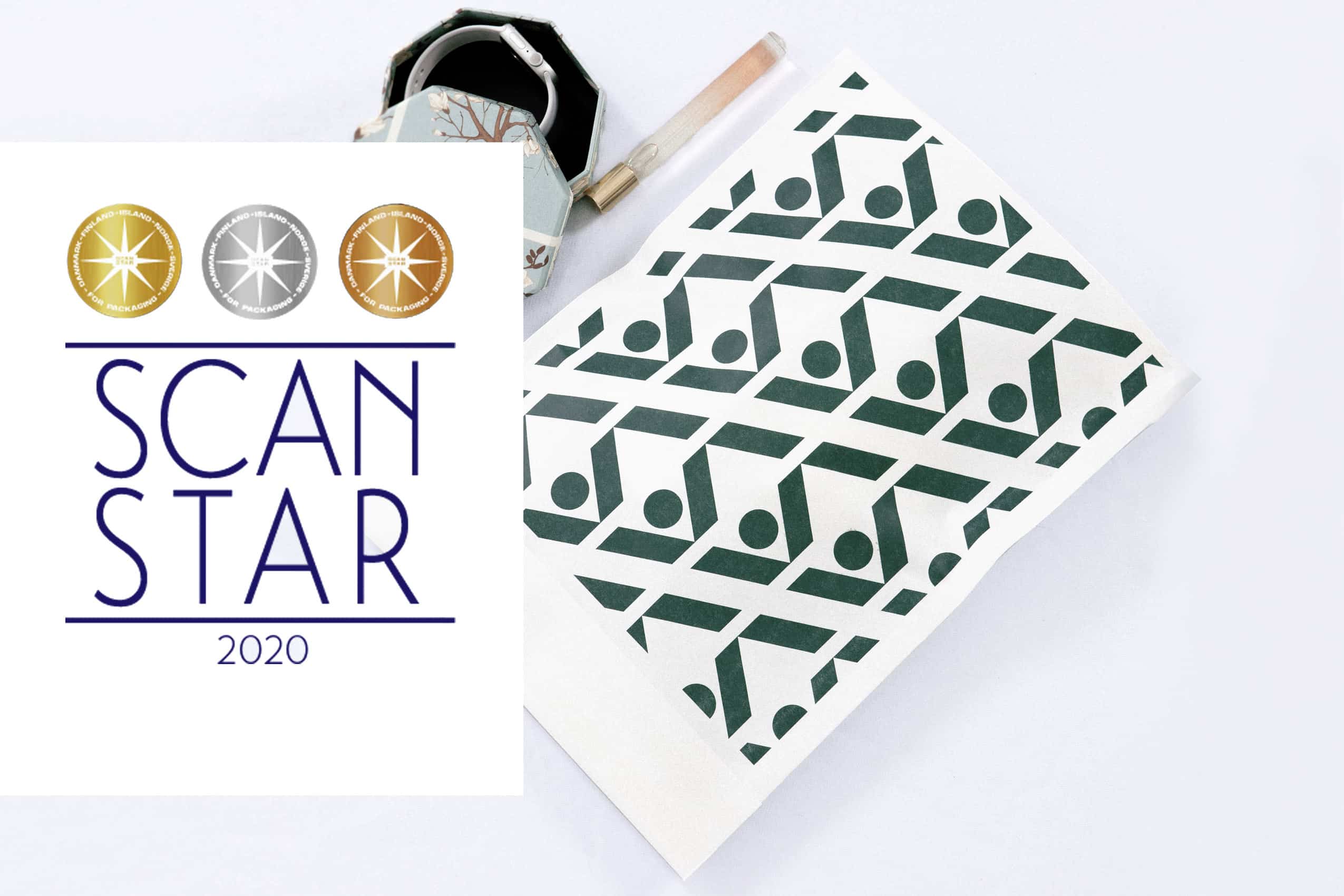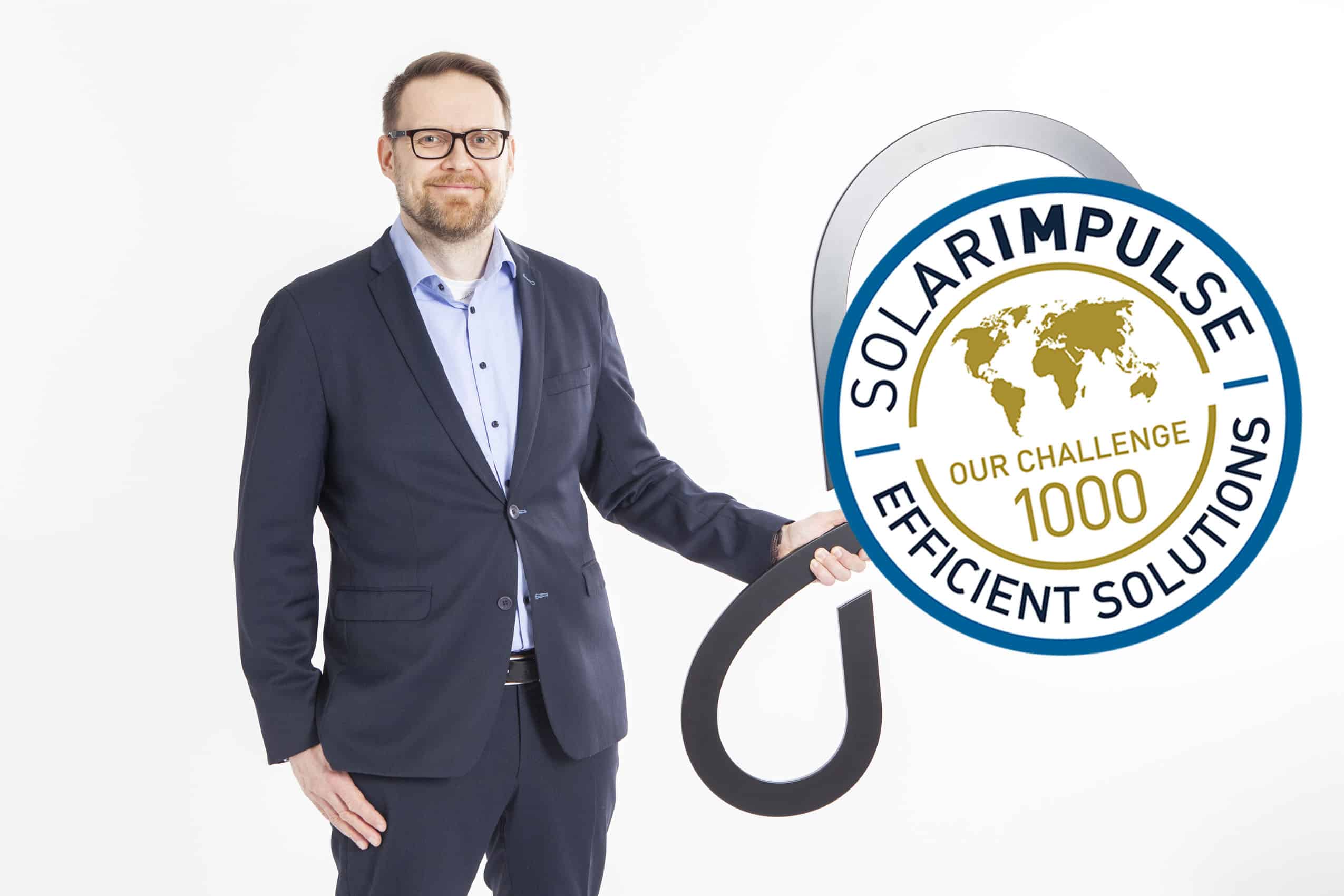 Paptic Receives the Solar Impulse Efficient Solution Label
Paptic has received the honour of being named an efficient solution by the Solar Impulse Foundation. The foundation improves the quality of life on earth by fast-tracking the implementation of clean and profitable solutions.
Other Awards and Recognitions