Paptic® for E-Commerce Mailers
A sustainable online shopping experience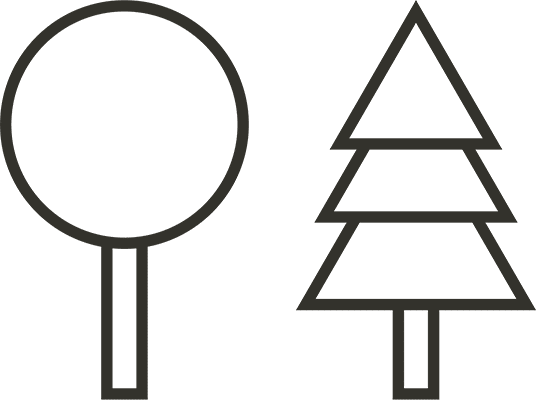 Sustainability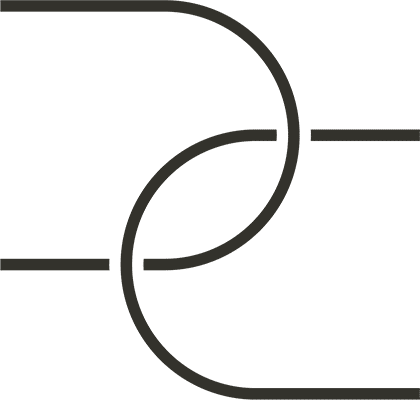 Performance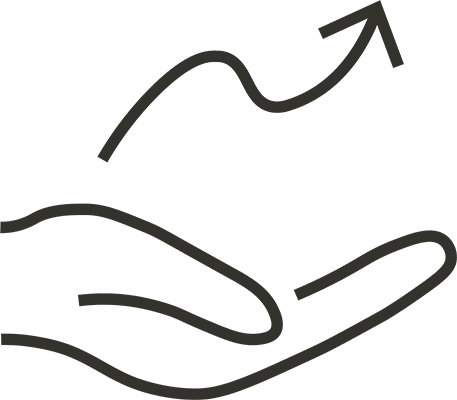 Brand Value
Enhance the Online Shopping Experience with a Soft and Unique Paptic® Mailer
Paptic® for e-commerce mailers is a new sustainable plastic-free e-commerce packaging solution that beats traditional cardboard and paper alternatives in performance and functionality.
Thanks to the soft and silent Paptic® material, you can surprise your customers with a pleasant and unique unboxing experience and communicate your brand values through the choice of packaging.
To stand out from your peers, choose sustainable Paptic® for your e-commerce mailers. It is the choice for a modern, sustainability-driven company with high-quality products.
Sustainability
No Compromises in Functionality
The main raw material of Paptic® mailers is wood from sustainably managed forests.
Durable Paptic® mailers are truly reusable. Your customers value the easiness of returning the unmatching product with the same mailer.
Paptic® mailers are easy to recycle together with packaging papers and cardboard.
Performance
Combining Performance and Functionality
The Paptic® mailer protects your product and delivers it to the recipient in good condition. Who would like to receive a torn parcel? The sustainable Paptic® mailer is lightweight, durable, and soft at the same time.
Compared to corrugated cardboard, Paptic's e-commerce mailers take up less storage space and are faster to fill and close in logistics centres. The material follows the shape of the product, which means you will only pay for the actual product delivery costs instead of paying extra for shipping air in an oversized box.
The Durable, thick, yet lightweight Paptic® mailer protects your product during delivery better than paper. The soft packaging remains neat on the way to your customer without any breakages or tears, and even moisture does not ruin the package!
Brand Value
MAKE OTHERS FOLLOW YOUR EXAMPLE IN SUSTAINABILITY
With Paptic® you strengthen your brand's sustainable frontrunner image. The softness of the material makes the opening experience unique for your customer and improves the overall customer experience.
When a brand makes responsible choices, consumers see the brand as a modern and valuable company that respects nature. Consumers prefer brands with whom they share the same values. Packaging material really matters, it actually increases the merchandise value of the product in the eyes of the consumers.
It is time to start using more modern materials and lead the way towards more responsible packaging.
Want to hear more?
Paptic® mailers can be purchased via Paptic's global partner network. Contact us to find out how your company could make the switch from plastics to more sustainable packaging!
Paptic Won the Worldstar Award
Paptic's new packaging material solution for e-commerce won an award in the WorldStar competition. The first user for the winning solution was Stockmann, one of Finland's largest department store chains.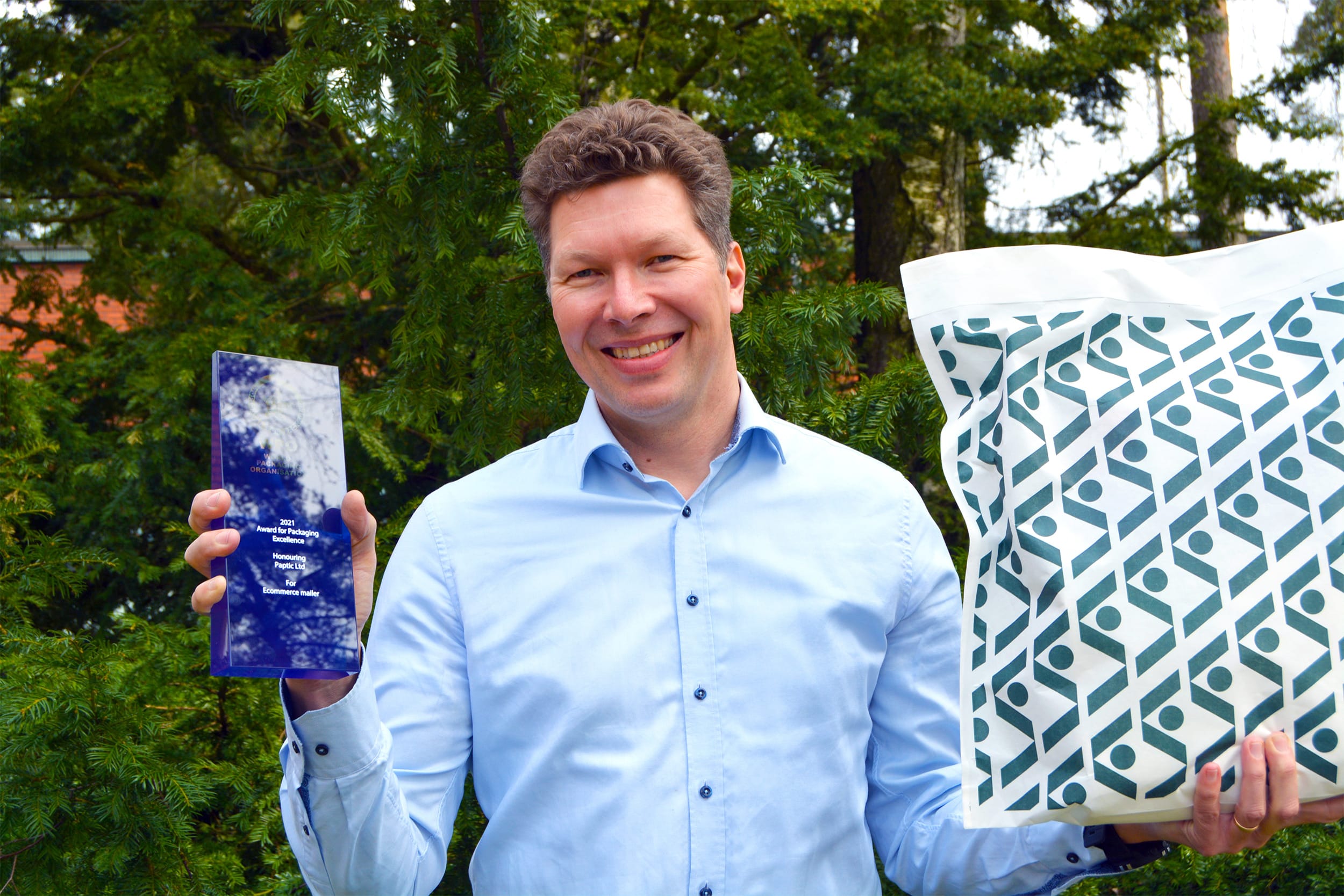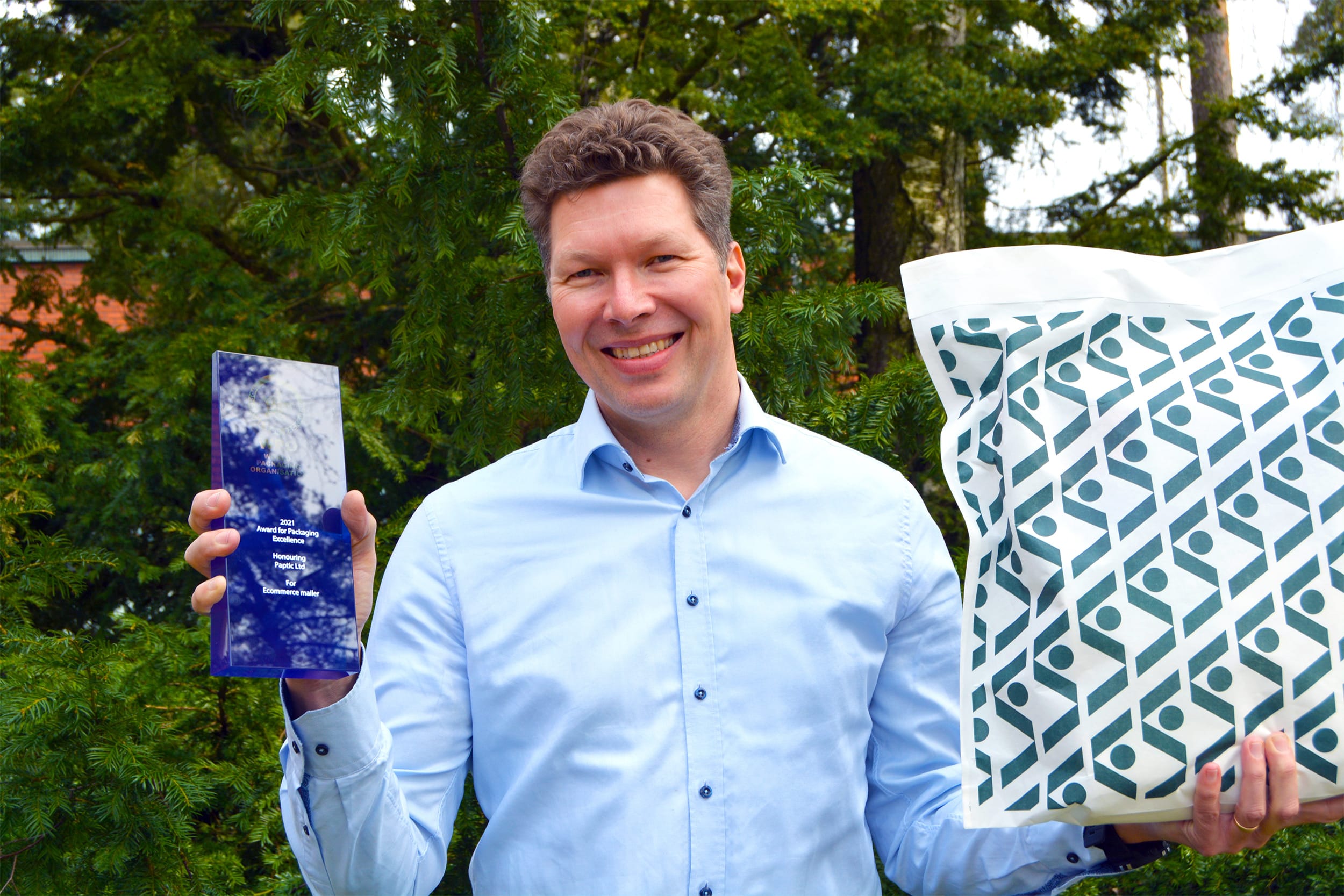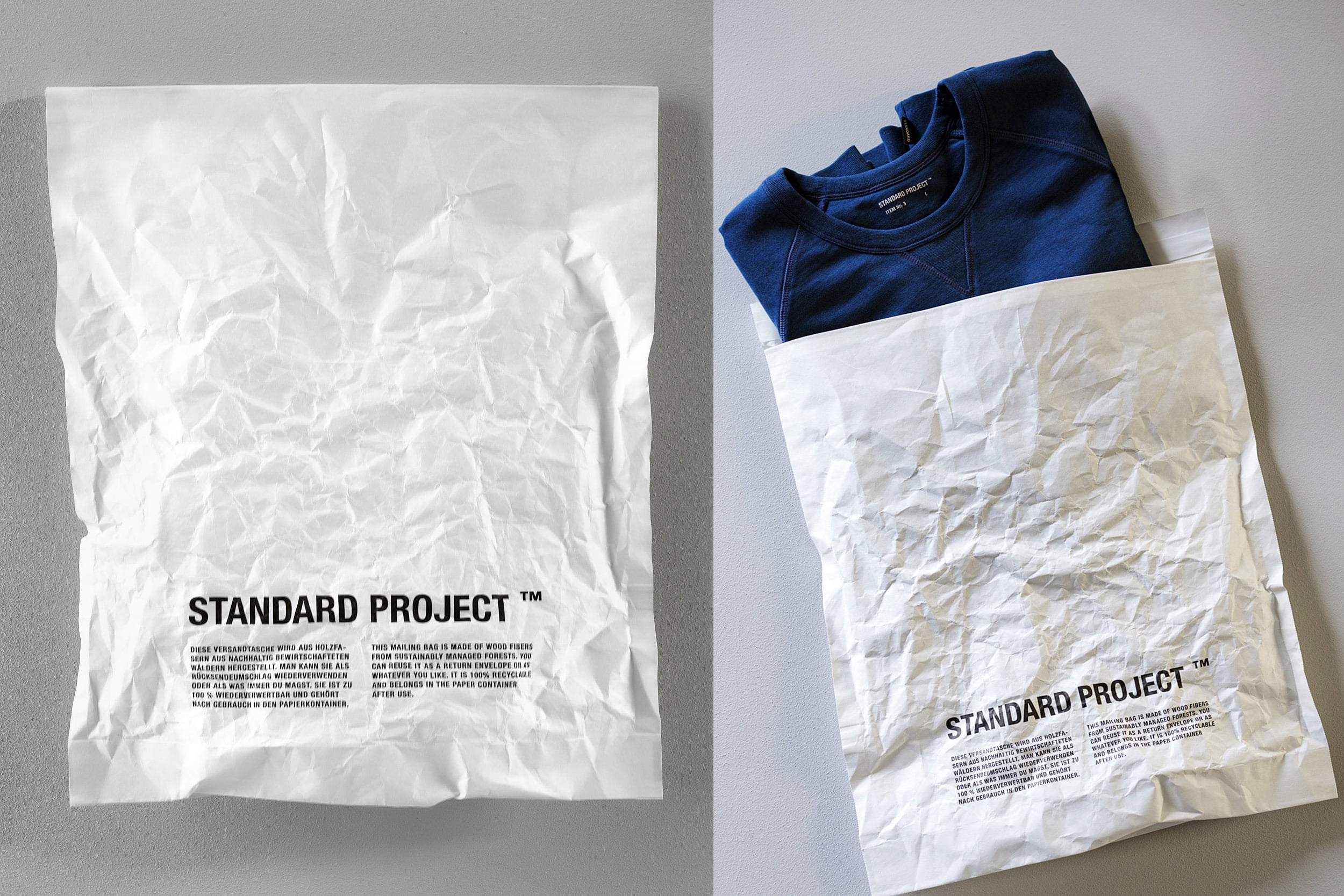 Success Case: Standard Project Goes with Paptic®
Standard Project strengthened its sustainability image and set a new standard in sustainable packaging with Paptic®.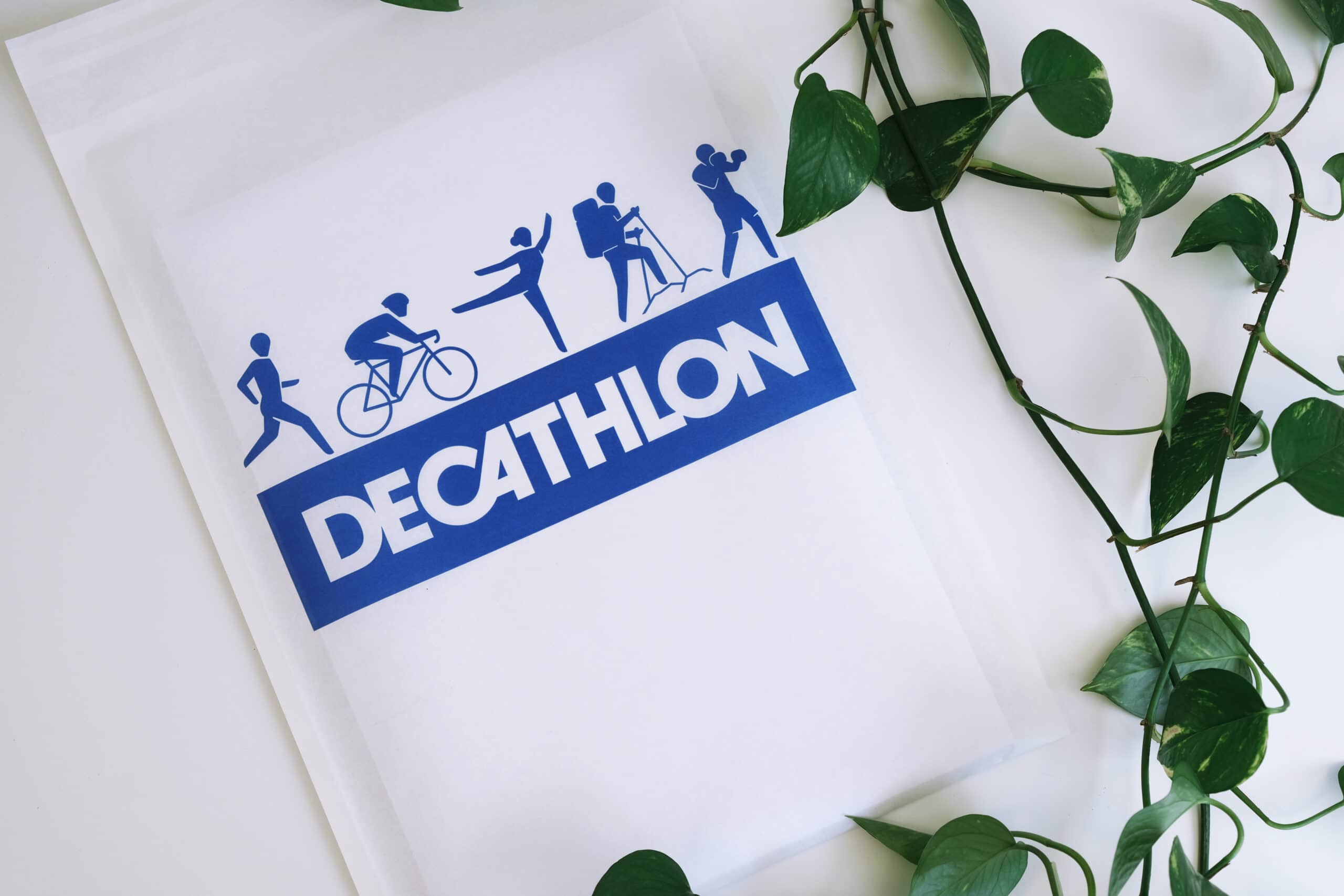 Success Case: DECATHLON SINGAPORE CHOOSES Paptic®
Decathlon Singapore has taken a step towards more sustainable packaging by changing 100% of their plastic poly mailers to a more sustainable and environmentally friendly material from Paptic.
This was yet another step for Decathlon Singapore to achieve 100% plastic-free operations by 2022.
Success case: Lochcarron Embraces Sustainability in Mailers with Paptic® Material
Lochcarron, a renowned company dedicated to delivering exceptional textile solutions, has recently taken a stride toward sustainability in its packaging practices. A Perfect Material for Converting mailers
Paptic® mailers can be converted on existing converting machines providing a flexible, scalable and sustainable solution for converters and their customers. The best Paptic® materials for e-commerce mailers are Paptic Tringa® and Paptic Sterna®.

Paptic Sterna®'s exceptionally high tear resistance and material thickness guarantee excellent functionality in e-commerce mailers. Paptic Sterna® is an optimal choice for mass production in higher quantities.

Paptic Tringa® is a premium sustainable e-commerce mailer material. The material's luxurious texture and soft feel properties are unique among the packaging materials. In addition, it does not rip easily.
PAptic® can do much more!