Paptic® for Dry Food Packaging
Minimize the use of plastic in dry food packaging. With Paptic® you can also move towards sustainable fruit & vegetable packaging.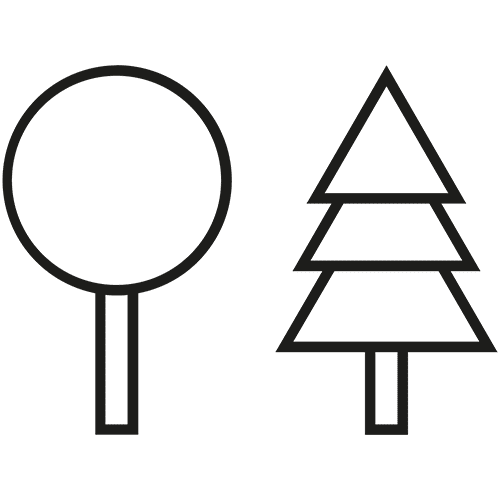 Sustainability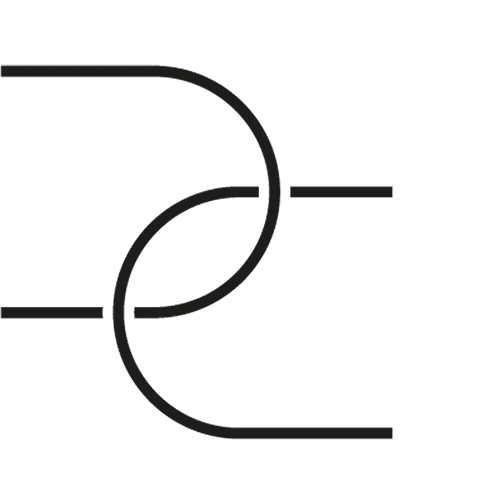 Performance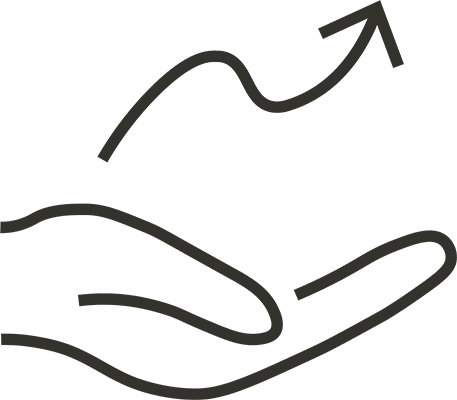 Brand Value
The Perfect solution for replacing plastics in dry FOOD packaging with Paptic® material
Paptic® for food packaging is a new heatsealable, fiber-based material offering a premium solution to protect your goods in a sustainable way.
Paptic® offers a drop-in solution to replace plastics in dry food packaging. Whether you are packing yourself or using preformed packages, Paptic material offers an effective way to replace plastics .With Paptic® you can replace plastics in fruit and vegetable packaging.
The unique haptics will help your brand stand out on crowded supermarket shelves with innovative packaging. The luxury feel contributes by giving a premium and recognisable look to your packaging while improving your product attractiveness. EU regulation is moving away from plastics and Paptic® is the material of the future!
Sustainability
Does Not mean Compromises in Functionality
The main raw material of Paptic® mailers is wood from sustainably managed forests.
Paptic® runs on the same packing lines operating with films without any modifications. It is also lightweight and strong, offering the same performance with less resources.
Paptic® materials are easy to recycle together with packaging papers and cardboard.
Performance
Combining Sustainability with excellent performance
Considering changing your packing line to a fiber-based solution? Perhaps you have tested some heatsealable papers and noticed they tear easily on your current operating line? Well, this is not the case with Paptic® material! Paptic® offers a drop-in solution for FFS lines currently operating with films with no modifications needed.
Wrinkles, tearing, ink vanishing when material cracks? This will not happen with Paptic®. The material is strong and soft while offering a smooth touch without any wrinkles. Your packages will look nice all the way through logistics and handling.
Paptic® is actually so strong that you might want to consider a lower grammage compared to your current solution!
Brand Value
MAKE OTHERS FOLLOW YOUR EXAMPLE IN SUSTAINABILITY
With Paptic® you strengthen your brand's sustainable frontrunner image. The softness of the material makes the opening experience unique for your customer and improves the overall customer experience.
When a brand makes responsible choices, consumers see the brand as a modern and valuable company that respects nature. Consumers prefer brands with whom they share the same values. Packaging material really matters, it actually increases the merchandise value of the product in the eyes of the consumers.
It is time to start using more modern materials and lead the way towards more responsible packaging.
Want to Hear More?
Contact us to find out how your company could make the switch from plastics to more sustainable packaging!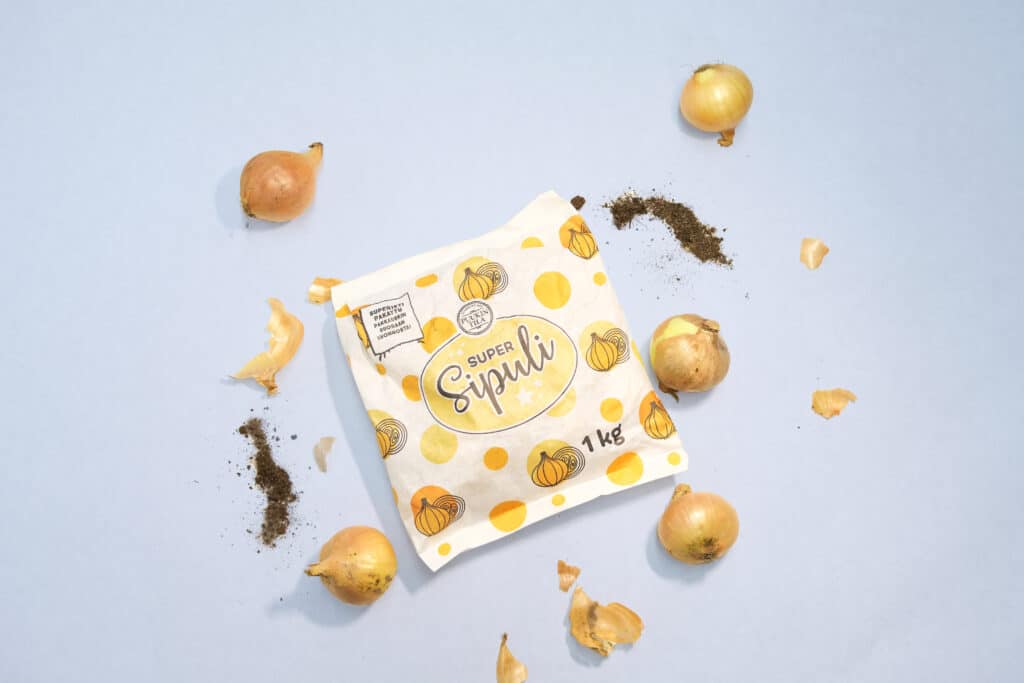 A recyclable vegetable packaging brought a ScanStar award to Paptic
New sustainable vegetable packaging made of Paptic® material has been awarded a ScanStar in a Nordic packaging design competition organised by the Scandinavian Packaging Association.
Success Case: Fazer Moomin candies with Paptic®
Moomin chocolate drops was the first ever foodstuff to be packed in the new Paptic® material made from renewable resources.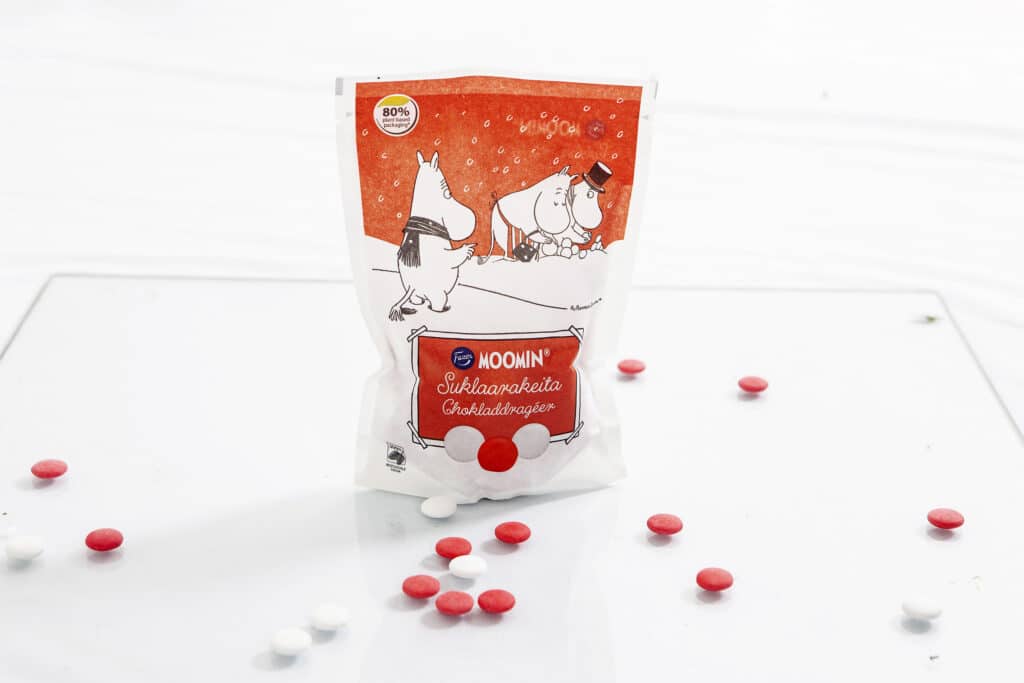 A Perfect Material for Dry Food packaging
Paptic® materials can be converted on existing converting machines providing a flexible, scalable and sustainable solution for converters and their customers. The best Paptic® material for dry food packaging is Paptic Apus® Seal.

Paptic Apus® is a sustainable heatsealable packaging material for dry food packaging. It is soft and silent with a silky feeling.
Do you produce moist or fatty goods needing some extra protection?
We a have a wide partnering network converting our materials. Contact us to learn more.
PAptic® can do much more!