Success Cases
Some of the sustainability-oriented brands that have already chosen Paptic® materials
WOOPAK® Pillow & Quilt packaging – Case Familon
By replacing fossil plastic with sustainable Paptic® in the pillow and quilt packaging, Familon's plastic consumption reduction equals the amount of a million plastic bags a year.
Familon, a leading Finnish bedding brand, responds to consumer demand for more responsible product packaging by launching a bio-based, easily recyclable package for pillows and quilts. The main raw material of the completely new kind of packaging, which appeared in stores at the beginning of the year, is the Finnish material innovation Paptic®. The closure of the packaging is made of cardboard.
WOOPAK® is a brand created by Accent Diffusion in 2020, dedicated to all sustainable innovative solutions and materials for packing bags. We are specialized on fully custom-made bag productions, available to all home textile industrials or private labels. We truly believe in our capacity to impact positively and disrupt the actual market by creating tomorrow's packaging.
WOOPAK® name came from a question "Why Only Once Packaging?". To answer to this question, we based our ecological commitment on 2 core values:
REUSABILITY by providing high quality products that will invites the customer to reuse it
RECYCLABILITY by selecting carefully recyclable materials for our packaging
Learn More about WOOPAK®: https://woopak.fr/
T-Shirt Pouch – Case COS
Hennes & Mauritz brand COS Chooses Paptic® material for t-shirt pouches.
With Paptic®, Hennes & Mauritz brand COS finds the perfect balance between packaging functionality, feel, and sustainability in its newly designed T-shirt pack.
Paptic® is an excellent sustainable alternative to packaging materials such as plastics or even textiles. Paptic® is modern, renewable, reusable, versatile, and easy for consumers to recycle together with paper and cardboard. The wood fibres used in Paptic® come from sustainably managed forests.
This new Paptic® packaging solution is now used globally at COS, both online and in physical stores.
"We are absolutely delighted that COS selected our material for this packaging end-use. We would like to thank the COS team for this fruitful collaboration, helping to further preserve the planet's natural resources," says Esa Torniainen, Co-Founder & CBDO of Paptic Ltd.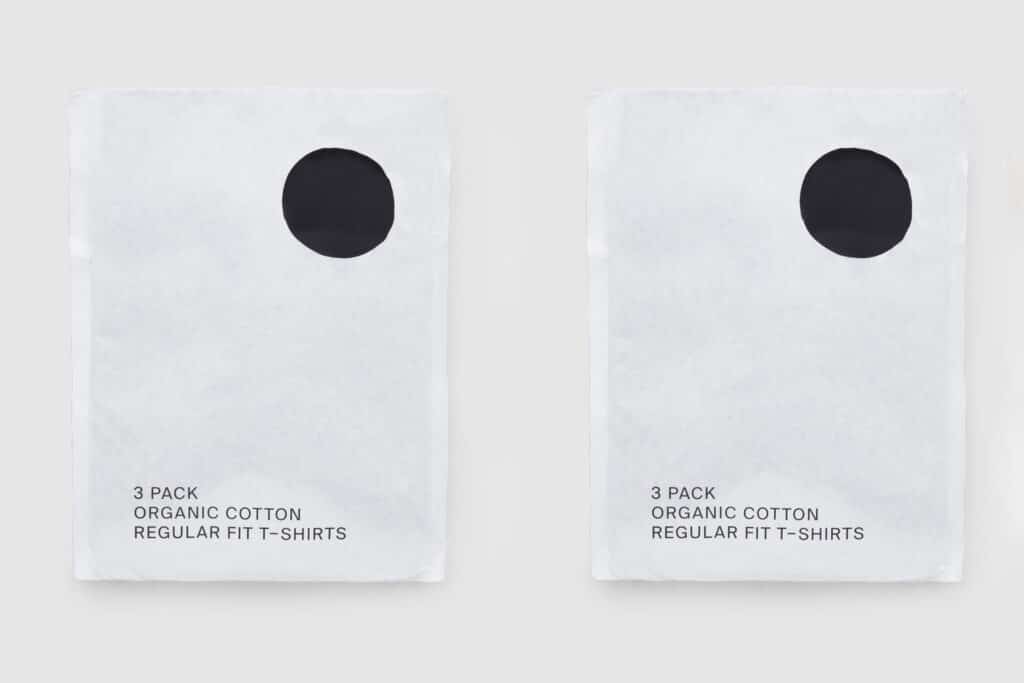 RECYCLABLE vegetable packaging 2.0 – CASE Puukin tila
A complete turnaround for onion packaging was invented when Paptic Ltd and Marvaco Ltd joined forces to respond to a call from Puukin Tila. Paptic® fiber-based material and Marvaco Expanded Gamut Printing with Flint Group C2C Material Health certified inks made the new, truly sustainable vegetable packaging possible. In the optimized packaging, all sustainability aspects were considered, including the substrate, design, printing, and inks.
"The aim was to create a simple, sustainable design for exceptionally packed onions by reducing ink consumption and the number of colours used in printing", explains Mirva Koskinen, Brand Sales Manager at Marvaco. We minimized the number of inks to only three colours, but still, the colorful design was possible due to the process of printing. With Flint Group's water-based offering, we were able to eliminate the use of heavy metals and minimize waste. The Cradle-to-Cradle Material Health certified inks used are also certified for OK compost. Despite the environmentally wiser choices, the desired colourful design was achieved.
Petri Puukki is satisfied with the results: "We wanted to make a difference and pack our locally produced onions in a sustainable way. The material selection keeps the onions fresh longer and the new packaging also looks fresh!" The project was completed in just a few months and the new packaging will be available in selected stores in Finland during spring 2022.
The packaging won the Scanstar award in 2022!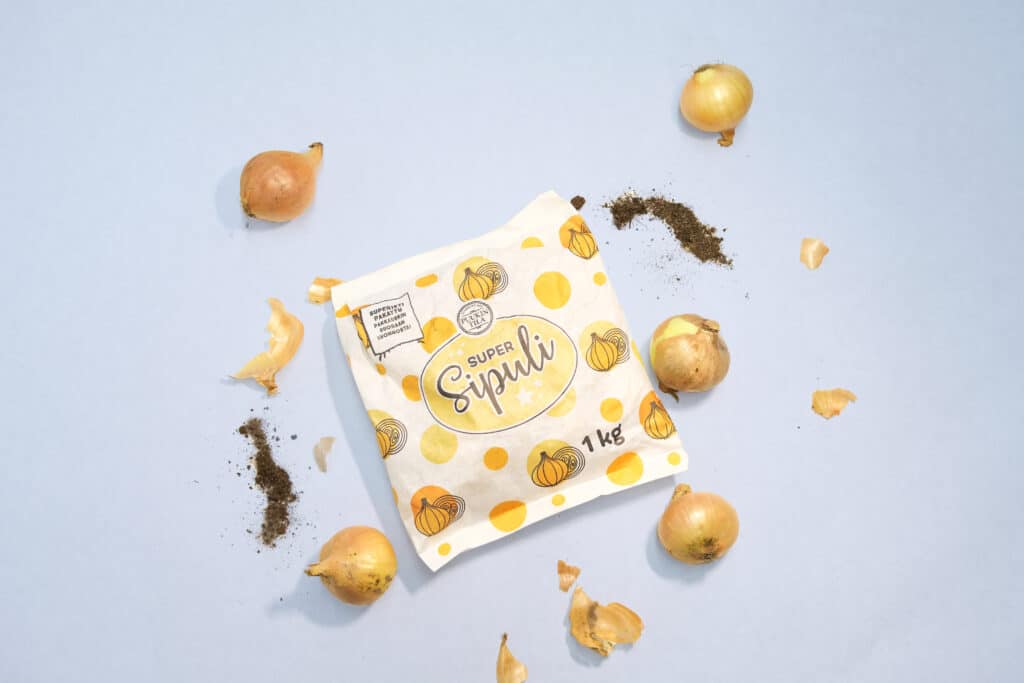 String Bag – Case wolford
On the company's 70th anniversary, Wolford AG printed photos taken by star photographer Helmut Newton during his collaboration with the company in the late 1990s, on a series of t-shirts. The T-shirts are delivered in flexible, reusable drawstring bags made of Paptic®.
These string bags are a great example of creative packaging that stands out from the crowd. Rather than using conventional plastic polybags Wolford decided to make the shift to Paptic® and separate themselves from the competitors.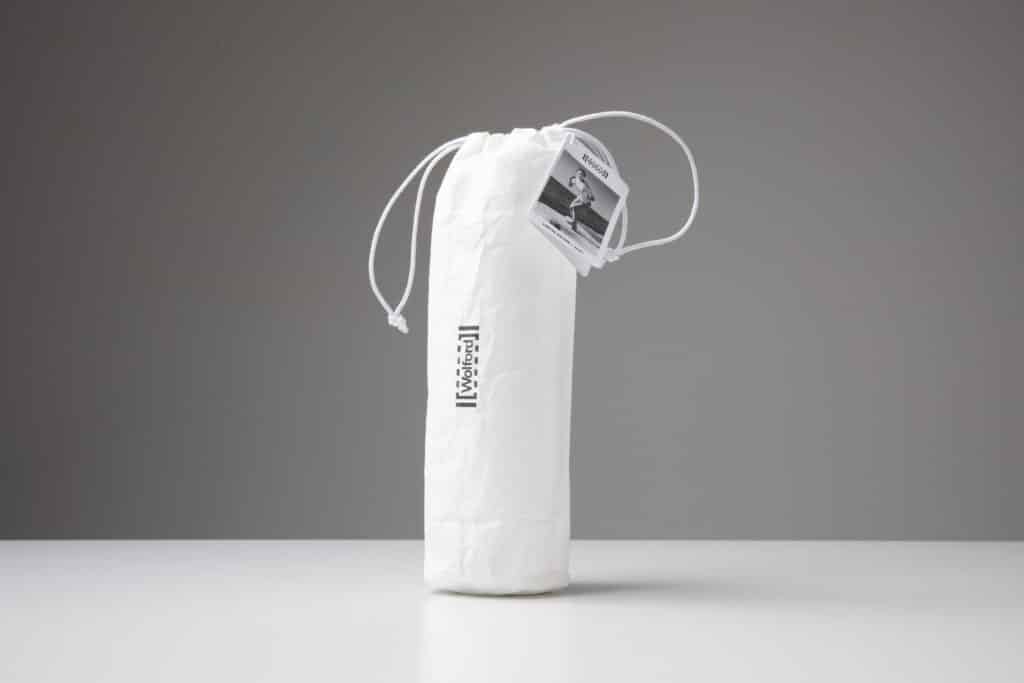 Polybag – Case HighPeak
High Peak Finland Oy is one of the leading Nordic companies in the business gift and promotional product market. High Peak is also part of the international WAGE Group, which is a network of companies specializing in advertising products.
Paptic® bags replaced plastic polybags in the clothing factory (i.e. supplier of High Peak) to pack t-shirts.
No more piles of falling t-shirts! A sustainable effort was the driving force when High Peak decided to provide WRC merchandise packed in a Paptic®- pouch instead the traditional plastic polybag. Along with the increased quality and sustainability experience for consumers, Paptic® packed t-shirts stayed nicely in piles easing up the sales work at the event.
Replacing the plastic packages with fibre-based, recyclable Paptic®-material has been appreciated by the brands. HighPeak works with providing a new edge to a traditional business. Ease in handling at the sales point has been a positive experience in the field.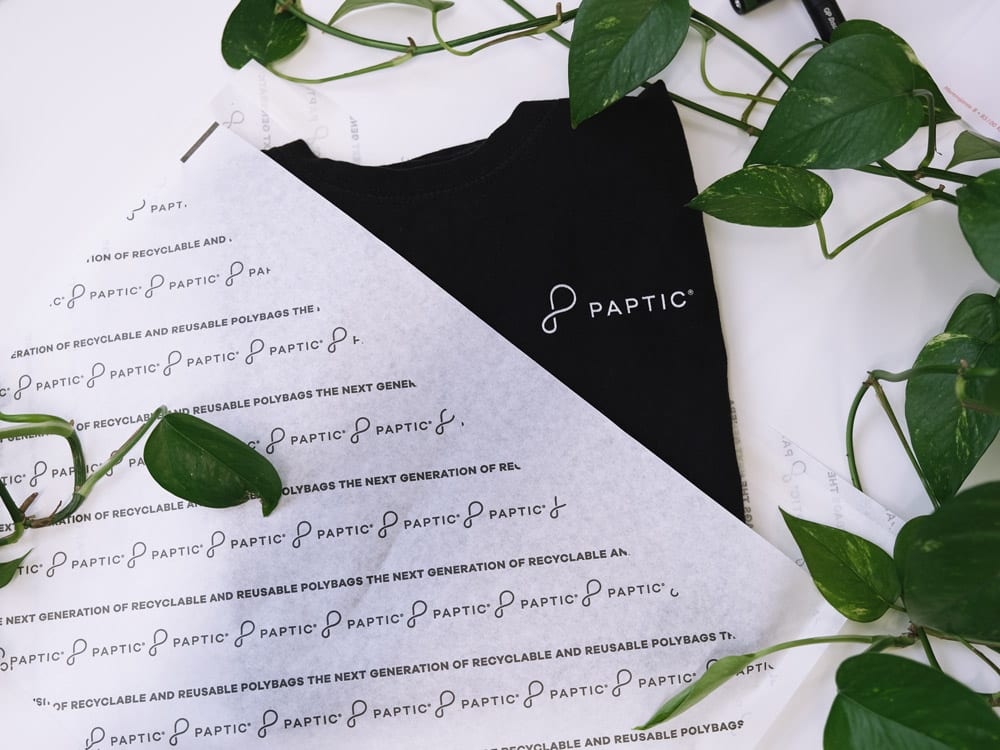 Boutique Bag – case Sokos
Sokos has the widest network of high-quality retail stores in Finland, with 19 department stores and 34 cosmetics stores. Their annual bag consumption is between 2-3 million pieces.
Paptic® Tringa bags (three sizes) replaced plastic bags in December 2019. An acknowledged Italian paper bag manufacturer produced the bags. They are now used in every Sokos store.
Based on consumer interviews (90) in March 2020 the vast majority of consumers like the look and feel of Paptic® bags. The good foldability, softness, and strength enabling reusability were appreciated. The share of consumers reusing their bags is growing – Paptic® bags are an ideal and environmentally friendly option.
Changing to reusable Paptic® bags was a sustainability choice that consumers appreciated. 97% of respondents said that the change affected their perception of Sokos as a sustainable company and brand either significantly (66%), or to some extent (31%).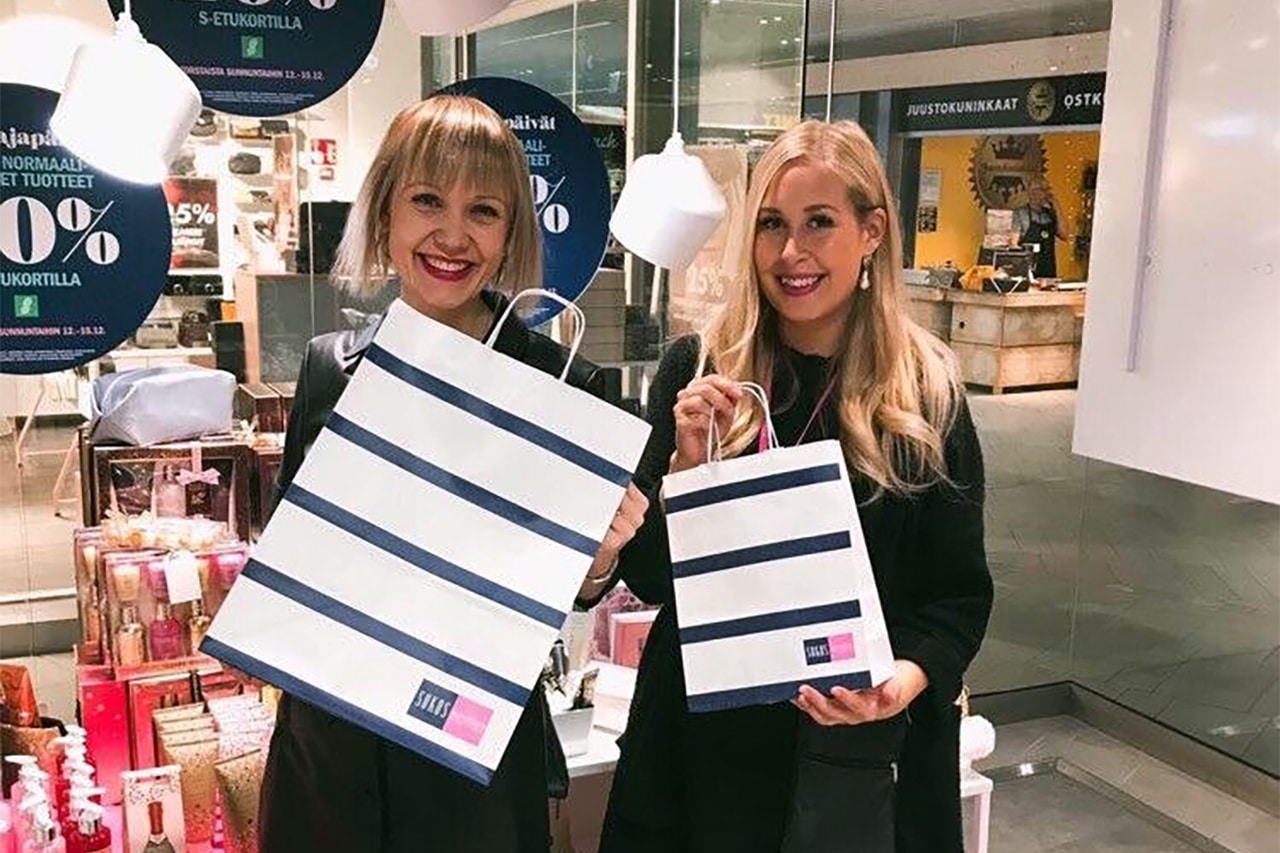 E-commerce mailer – case Stockmann
Stockmann has several department stores in Finland and a growing e-commerce business. They use hundreds of thousands of bags and mailers per month.
Paptic® Tringa mailers (three sizes) replaced plastic e-commerce mailers in spring 2020. A British paper bag manufacturer produced the mailers, which are now being used throughout the chain.
Feedback from consumers has been positive, even spontaneous tweets celebrating sustainability and the high-quality impression. Also, personnel in the logistics centre prefer
Paptic® over plastic due to faster packing and less static electricity. High-performance and durability have been well proven in practice.
Changing to Paptic® mailers was a sustainability choice that consumers noticed and appreciated. Stockmann strengthened their image as a sustainability forerunner.
Stockmann also uses Paptic® bags in their department stores.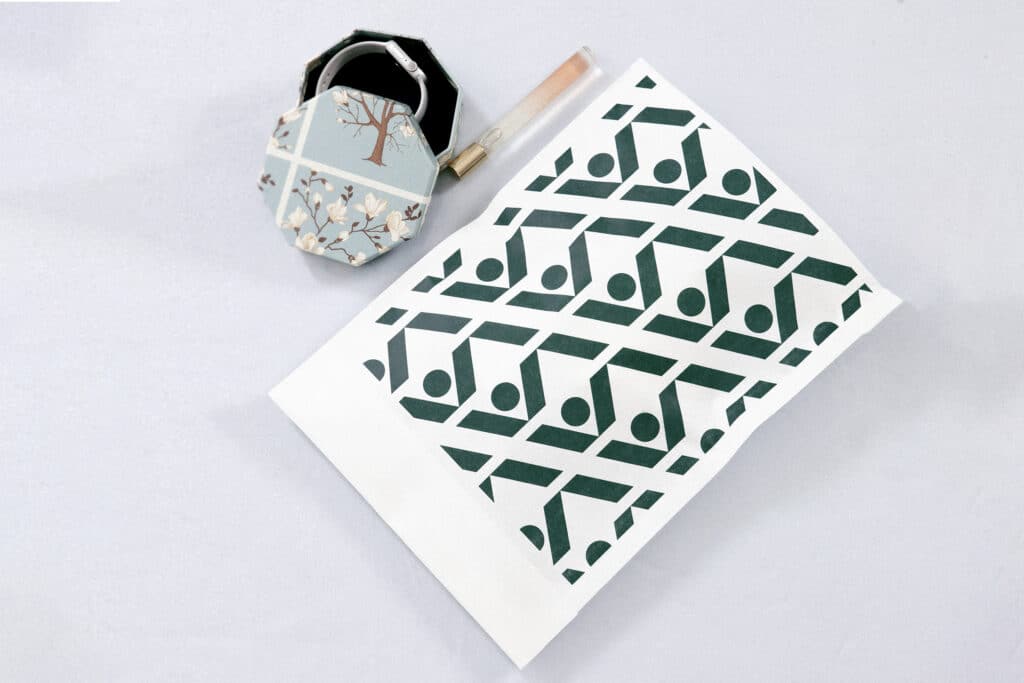 Luxury packaging – case Moomin
Moomin Characters and Moomin Shops want to become more sustainable. Moomin has started an "Our Sea" -project to support the clean-up of the Baltic Sea.
Introducing a reusable dust bag made of Paptic® for the cups sold in the Moomin shops shows that becoming sustainable does not mean being boring or low quality! Bags can be re-used to store for example toys.
Feedback from consumers has been positive. The pouch has been appreciated by consumers as it also functions as a gift bag. Not only re-usable but multi-usable!
Paptic®- materials are renewable, recyclable, and reusable, making them well aligned with the sustainability agenda of Moomin's. Connecting the first launch of the Paptic® package with the most iconic Moomin product gave positive visibility among consumers.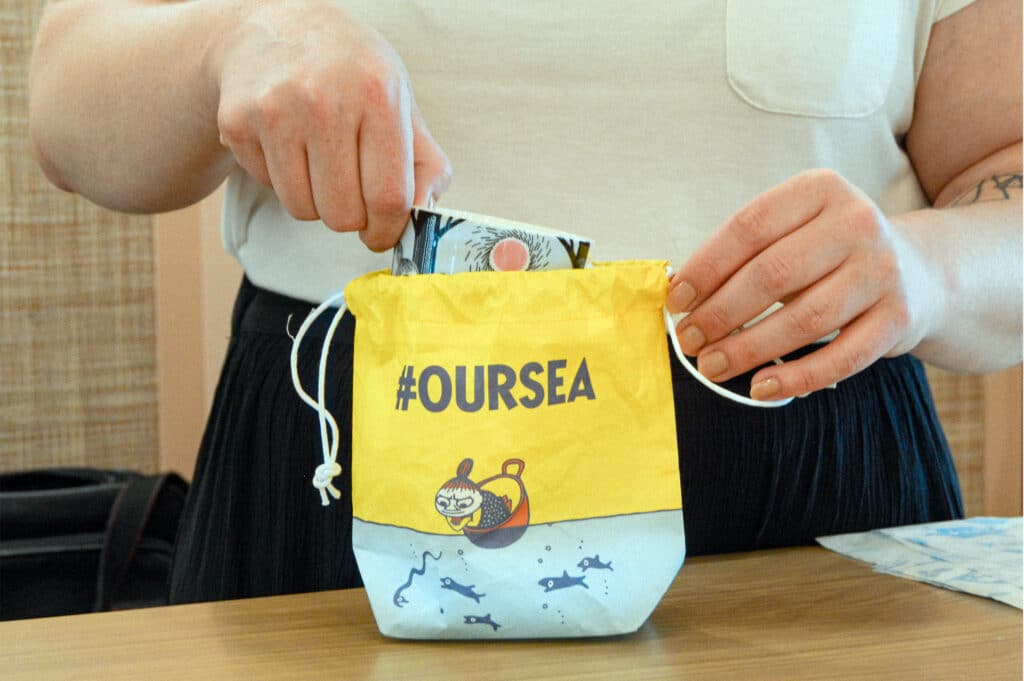 Form-Fill-Seal packaging
Fazer is an internationally known consumer goods brand and one of the best-known Finnish brands. It employs over ten thousand people globally.
The brand was searching for a novel packaging material to further support their sustainability efforts. Paptic® was noted as clearly different, yet a well-functioning material that could be converted on an existing packaging line typically operated with plastic laminates.
The plastic bag was replaced by carefully evaluating product safety and productivity issues on the packaging line. The product was launched in late 2020.
The original plan was to pilot the product in chosen stores only, but as the sustainability, marketing potential, and productivity on the packing line were realised by the brand during the project, it decided to make it even bigger: the product will be available at over 1000 retail sales points in Scandinavia.