Paptic Ltd received grant funding from European Innovation Council to speed up the growth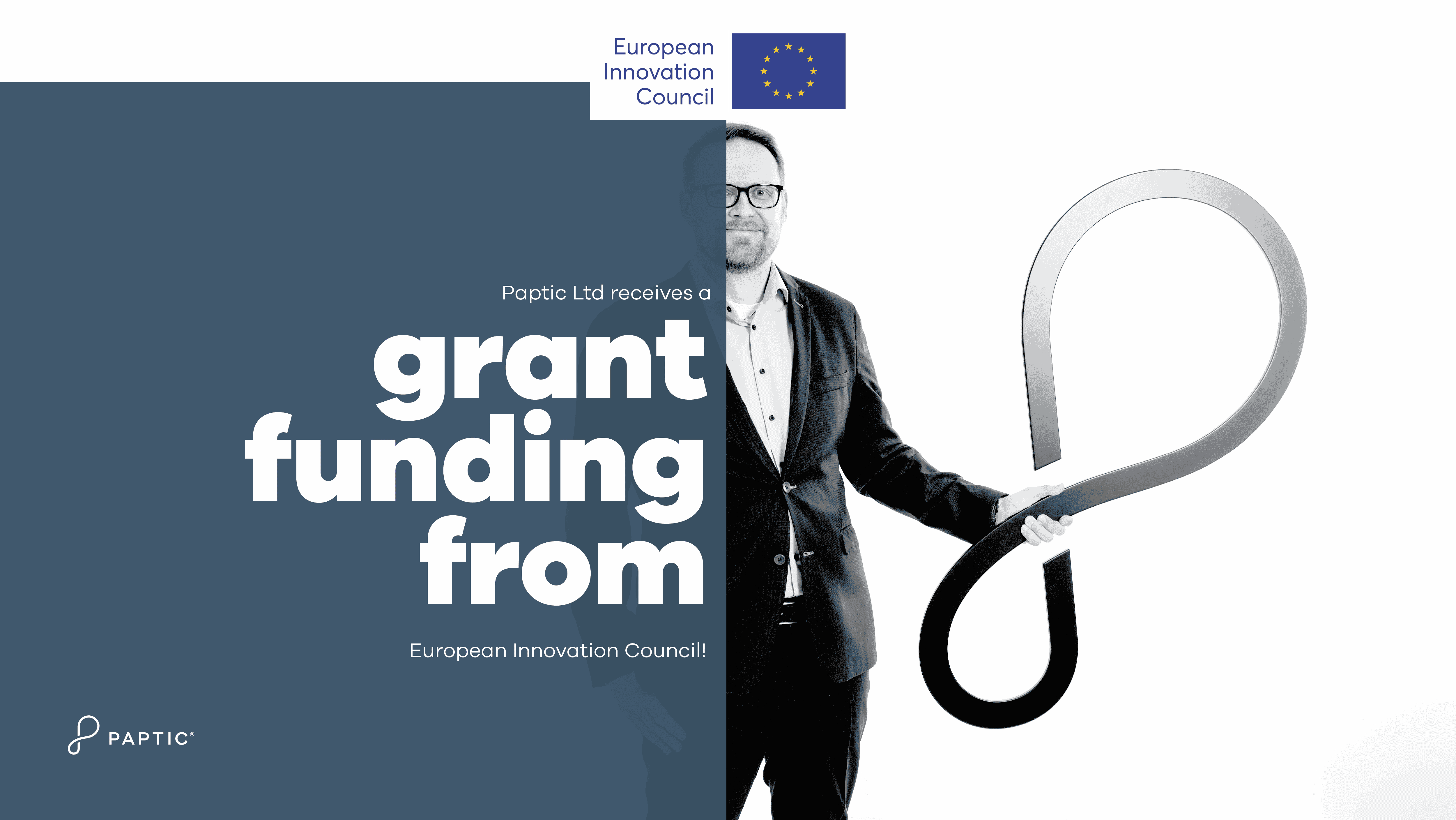 Paptic Ltd was one of the 75 innovative start-ups the European Commission selected after this year's second EIC Accelerator cut-off in June. The companies were selected in a very competitive process, in which 232 companies were interviewed by juries of experienced investors and entrepreneurs out of a total of more than 1000 applications.
"We are extremely delighted to receive this grant and I believe that EIC trusts that our recyclable and renewable material has significant potential to grow in the future to be one of the flagship materials in the sustainable flexible packaging market. This financial support will help us to speed up and take the next steps in our future growth", says Tuomas Mustonen, the company's CEO.
The 75 selected companies will together receive close to €400 million of funding in a combination of grants and equity investments.
EIC Background information
The EIC Accelerator offers start-ups and SMEs grants of up to €2.5 million combined with equity investments through the EIC Fund ranging from €0.5 to €15 million or more. In addition to financial support, all projects benefit from a range of Business Acceleration Services that provide access to leading expertise, corporates, investors and ecosystem actors.
Companies can submit their ideas to the EIC Accelerator at any time, which are then evaluated within approximately 4 weeks. For ideas meeting the EIC criteria for excellence, impact, and risk-level, companies are invited to prepare full applications to submit to one of the regular cut-off dates. The next cut-off for EIC Accelerator full proposals is expected to be in January 2023 subject to the approval of the EIC 2023 Work Programme.
Since its launch in March 2021, over 7,000 start-ups and SMEs have sent their ideas and over 4000 have submitted full applications. The companies announced today were among 1006 that submitted to the second 2022 cut-off on 15 June, and join the 238 companies selected for funding by the EIC in 2021 and 2022.