Material innovation developed by Paptic is used to replace plastic in packaging: "We are manufacturing a material that is as strong as plastic but as easy to recycle as paper"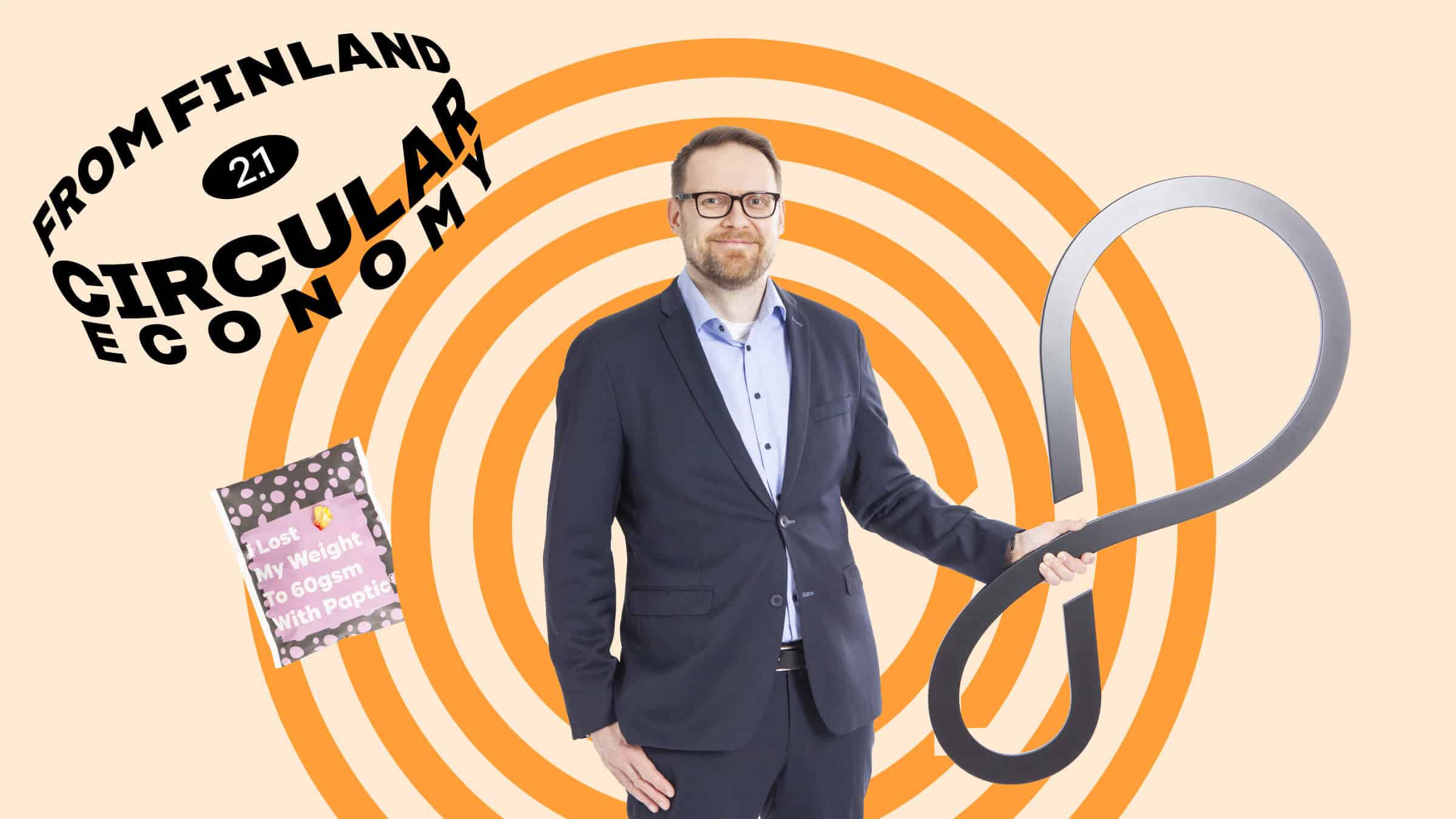 Originally posted by Sitra, September 7, 2021.
Consumers can use durable Paptic bags dozens of times and finally recycle them as paper waste. The founder and CEO Tuomas Mustonen wants to make Paptic a global pioneer by ultimately replacing traditional plastic in the market.
In 2015, the European Union imposed restrictions on the use of plastic bags in an effort to reduce the related harmful effects to the environment. Back then, I got together with Esa Torniainen and Karita Kinnunen-Raudaskoski, my colleagues at VTT, to discuss how replacing plastic bags could prove to be an interesting market.
As a company, Paptic, a spin-off of my previous employer, VTT, produces a material based on softwood pulp used in responsible packaging that replaces disposable plastic packaging. Paptic is used in shopping bags, shipping envelopes used by online retailers and product packaging, which are used in around 200 Finnish and foreign retail chains.
Paptic combines the best features of paper, plastic and fabric: flexibility, durability, strength and recyclability. Once a bag or other form of packaging made from Paptic has reached its end, it can be recycled as packaging paper or cardboard.
Recyclability is the lifeblood of the Paptic materials. They are as such suitable for the current recycling system. It was important for us to develop a product that works like plastic but that consumers recognise as recyclable, as they do for packaging paper and cardboard. After all, the recycling of plastic is confusing enough for consumers, what with all the different markings and categories.
Paptic products can be used again and again. One of our clients, Sokos, has printed user instructions on the bottom of their Paptic bags, notifying their customers that the bags are at their best after 10 uses. We consider Paptic to be a more environmentally friendly alternative to cotton bags.
Paptic products can be manufactured with the paper machines already on the market. The demand for paper is decreasing as printing products become digitalised. As a result, we can make use of the otherwise idle paper machines in our production. As our material is thin, making it does not require making any major changes to the machines.
Our vision and goals for the future have remained unchanged since we founded the company. Our aim is for Paptic to replace one million tonnes of plastic globally by 2030."
What Others Are Saying?
"We want to encourage and support the customers of our department store to make sustainable choices every day. It has been great to hear a lot of positive feedback about Paptic packages."
Jari Latvanen, CEO, Stockmann
"Long-term development work has made it possible to create a renewable packaging material that can be recycled with paper. The company uses papermaking machines that would otherwise not be used to manufacture packaging."
Panel of experts