A gift bag made of Paptic® material strengthens the distinctiveness of Jacob's Creek double barrel shiraz red wine on the shelf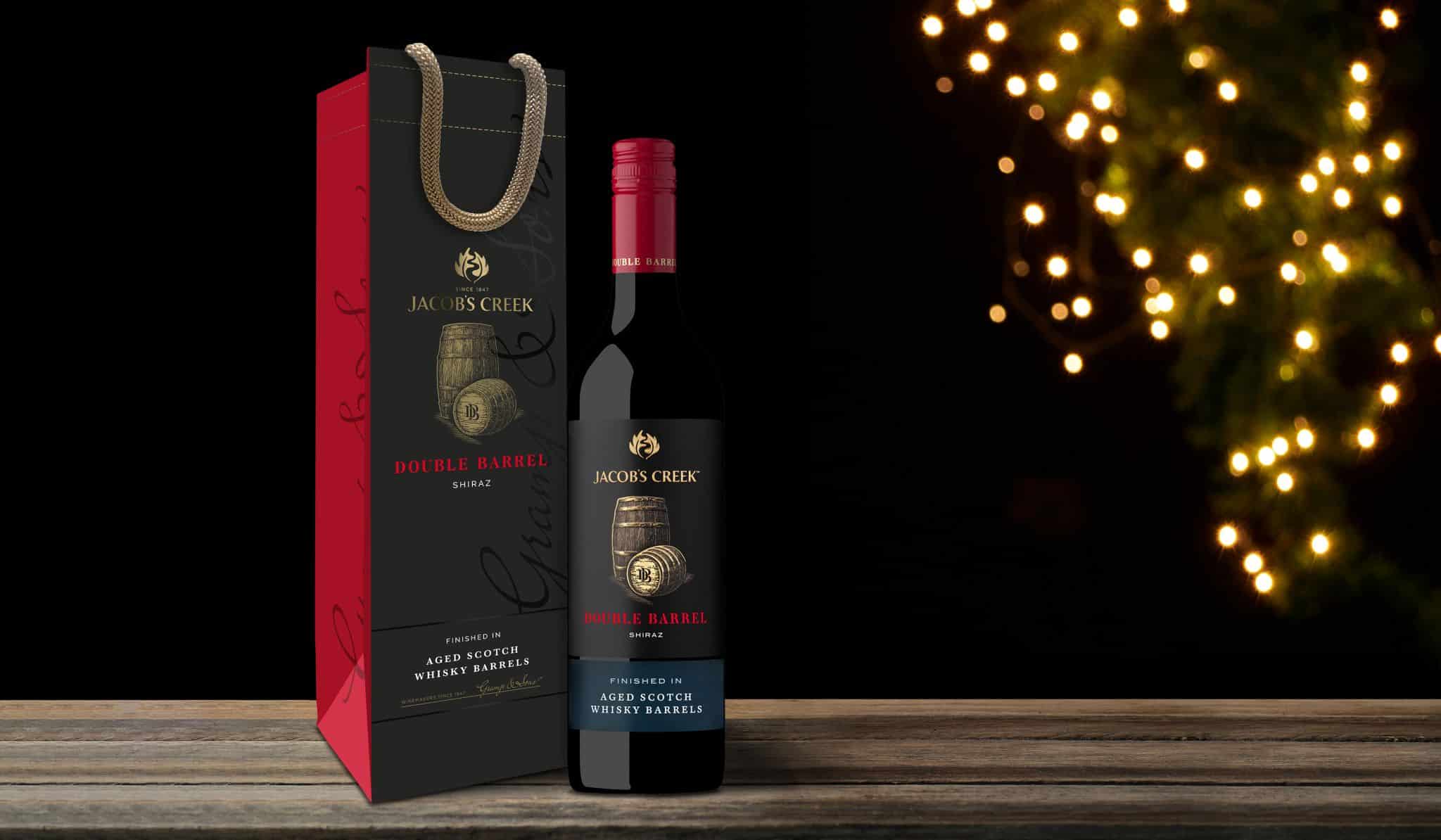 In the alcohol and wine sector, operations have become more sustainable in recent years, and responsible alternatives in packaging are also being actively sought. Pernod Ricard Finland wants to be involved in developing the responsibility of its industry in Finland. It introduces new solutions to the gift packaging of beverages, which increase both the value of the product and communicate the company's responsible choices and environmental values. As a novelty for the Christmas season 2021, Jacob's Creek Double Barrel Shiraz red wine is packaged in a stylish gift bag made of Paptic® material, the package is available nationwide in all Alko stores in Finland.
"We are very pleased how the sales of this packed Jacob's Creek Double Barrel Shiraz red wine have started; consumers have found this packaging well on the shelf, "says Ms. Kaisa Kavekari, Brand Manager at Pernod Ricard Finland and continues: "Today's consumers value responsibly operating brands and choose products from brands that operate according to their values. We packed Jacob's Creek Double Barrel Shiraz red wine in a gift bag made of Paptic®. The material is made of renewable raw materials, is reusable, and is easily recyclable at the end of its life cycle with cardboard. The sumptuous design was made by Finnish Packdesign ID."
"We are really happy that the well-known beverage brand chose Packdesign ID as a partner when they wanted to bring distinctiveness and competitive advantage to a high-quality wine brand through a differentiating packaging solution," says Ms. Maija Olkkonen-Seppo, CEO, Packdesign ID Oy. "We help brands communicate responsibility through holistic packaging design – leveraging new, responsible packaging materials and bringing business-friendly packaging solutions to market."
"Just like Packdesing ID, we are also extremely pleased that Pernod Ricard Finland has chosen us as its partner for the second time. We first collaborated when Santa Helena's boxed wine was packaged in Paptic," says Mr. Esa Torniainen, Chief Business Development Officer at Paptic Ltd. "It's also great to work with PackDesign ID, who already knows the versatility and potential of our materials."
Sustainability is one of the main drivers of wine packaging development
"We are constantly looking for solutions that will enable us to serve our consumers better and today's consumer is also very environmentally conscious. Sustainability is at the heart of our operations, both in the development of the wines themselves and in their packaging. We are looking for material-efficient packaging solutions made from renewable raw materials, without forgetting the quality requirements of the packaging. That's why we re-elected Paptic," says Kaisa Kavekari.
"The bag, made of soft but durable Paptic® material, uses 30 percent less material than the traditional cardboard bottle case, and the packaging is also lighter. Paptic® material is more resistant to moisture than paper," comments Esa Torniainen.