A recyclable and reusable bed linen packaging made of Paptic® won a Jury's Special Prize in G.I.S.I's packaging innovation awards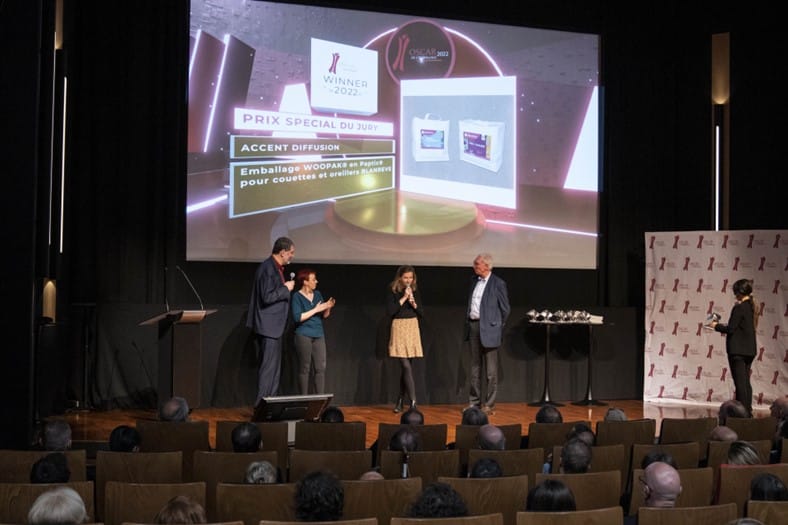 The new wood-fibre-based quilt and pillow packaging made of Paptic® material by Woopak® for Blanrêve has been awarded a Jury's Special Prize in the G.I.S.I's packaging innovations competition in France.
The awarded packaging solution for Lestra's brand Blanrêve was developed to replace plastic in bed linen end-use. It is soft and durable packaging, is easy to reuse, and at the end of the packaging's lifecycle to recycle with paperboard. The wood-based Paptic® material is recyclable, breathable, moisture-resistant, and well convertable with the existing package production lines. 
The award was received in the "Transformation – Paper, Cardboard of packaging innovation" category. Altogether 17 awards in six different categories were distributed on November night in Paris.
This award has existed since 1955. This competition rewards manufacturers and packaging professionals who innovate and develop packaging solutions.