Paptic launches a new sustainable packaging material grade for carrier bags and e-commerce mailers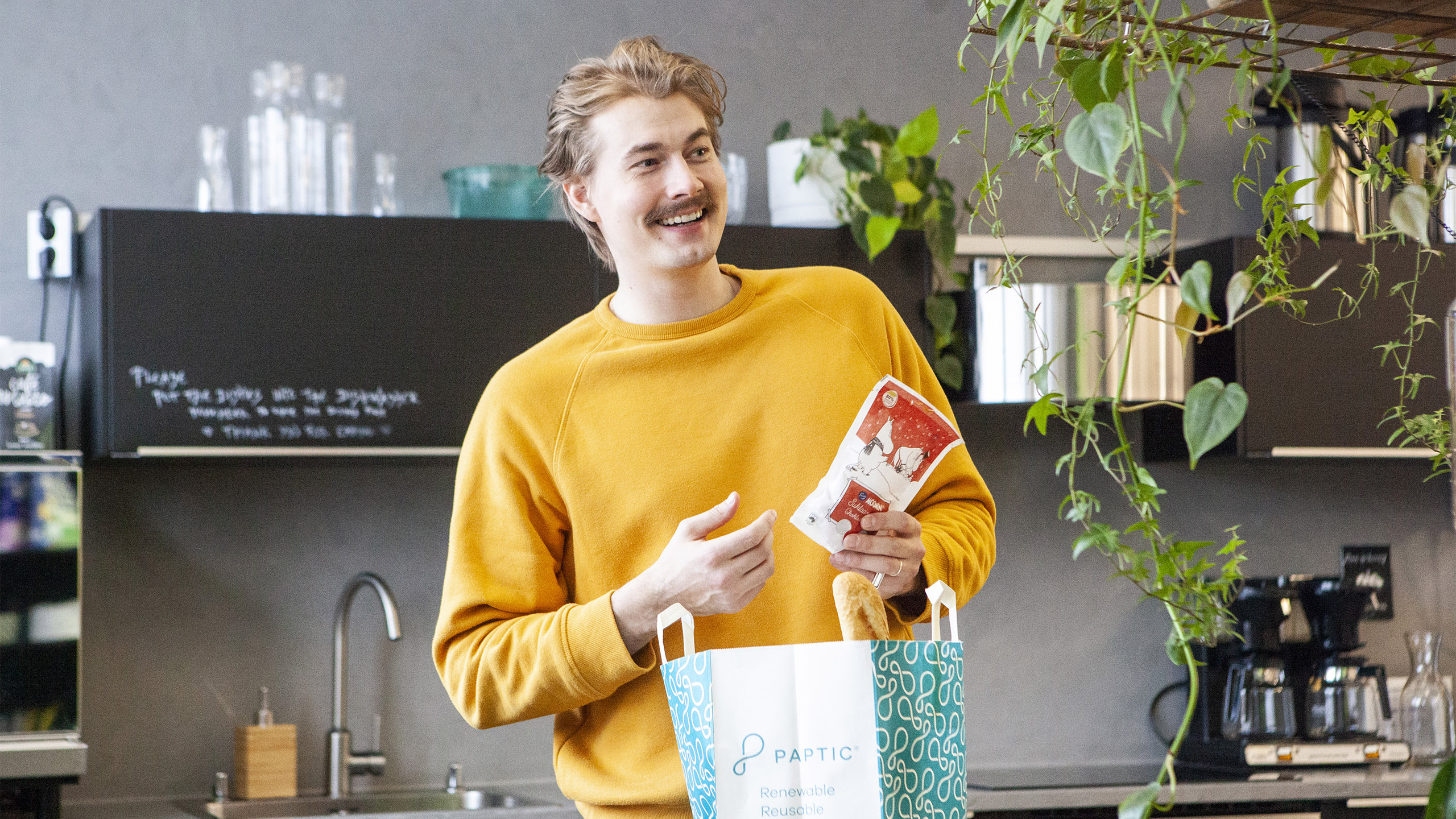 To support brands and companies in a shift to using more sustainable packaging materials, Paptic has created a new renewable and recyclable 100gsm packaging material grade with a unique touch and feel properties. It is a tailor-made grade for carrier bags and e-commerce mailers. The main raw material used is wood fibers from 100% sustainably managed forests. The new grade offers excellent printability and durability to maximize brand visibility and reusability.
"This new 100gsm grade widens our packaging material offering for environmentally conscious brands and retailers. The grade combines strength (wet + tear), lightweight, softness, and foldability at a competitive price point, "says Tommi Lehtisalo, Product Manager, Paptic Ltd. "It is thicker and stronger than a 120gsm kraft paper and its unique two-layer fibre solution allows for optimum printability and improved convertibility. With the new grade, we offer a strong, soft (no paper cuts) and 100% wood fibre-based material option for high-quality e-commerce mailers or reusable carrier bags to e.g. grocery retailers, a sector in full motion towards more sustainable packaging solutions."
"All Paptic materials are sustainable without compromises: they are reusable, recyclable, and renewable. The new grade is recyclable in the paper or cardboard recycling streams, "continues Lehtisalo. "Our Paptic team is ready to discuss how the 100gsm grade can meet your packaging requirements."
The new Paptic® 100gsm grade is suitable for flexo, offset, inkjet, silkscreen, and digital printing. The material is available in FSC® on request. The application process for Biobased OK **** (4stars) is ongoing. The new grade is called Paptic Sterna® and it is available in 100gsm.
For further information please contact:
Tommi Lehtisalo, Product Manager, Paptic Ltd
Tel. +358 40 8208 688
email: tommi.lehtisalo(a)paptic.com
Paptic Ltd is a high-growth company established in 2015 with headquarters in Espoo, Finland. The company has developed Paptic®, a fibre-based and recyclable material to replace plastics in packaging. The material has been available on an industrial scale since 2018. Today Paptic is a company with close to 30 professionals, and Paptic® materials are delivered to over 40 countries. www.paptic.com