A sustainable alternative to plastic packaging materials; Interview with Esa Torniainen, Co-founder and Chief Business Development Officer of Paptic Ltd.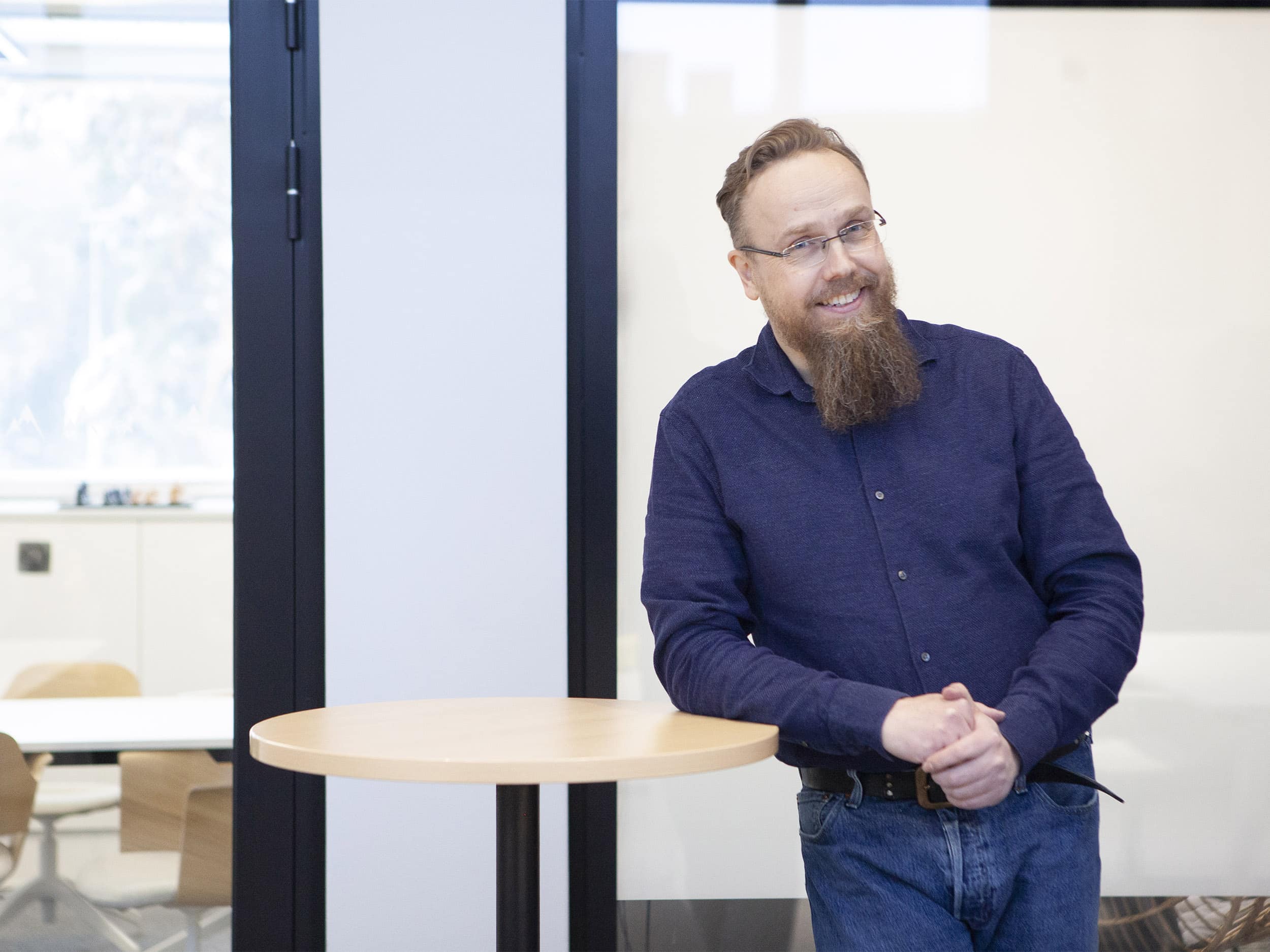 Originally Posted on Fairforce.com by Hanieh Esmaeilpour.
Plastic pollution is a global environmental problem and requires fast actions. We need to find sustainable solutions for the millions of tons of plastic waste entering nature annually. A huge amount of plastic materials that are used for packaging applications end up in the oceans and seas. To overcome such a big challenge worldwide, new ways of doing things by means of technology and innovations are inevitable.
Paptic Ltd is a Finnish technology start-up company that focuses on replacing plastic materials in packaging with sustainable fiber-based alternatives. Paptic Ltd as a spin-off from VTT Technical Research Centre of Finland was founded in 2015 by Esa Torniainen , Karita Kinnunen-Raudaskoski, and Tuomas Mustonen. This innovative company from Finland is a pioneer in the fight against plastic pollution.
The Paptic founders are in the list of Fairforce 100 Plastic Waste Reduction Professionals due to their impact-driven expertise on bringing sustainable solutions to the packaging industry. I had the pleasure of having an insightful interview with Esa Torniainen to hear how Paptic products help us and our planet survive.
A SUSTAINABLE ALTERNATIVE TO PLASTIC FILMS
According to Paptic's Chief Business Development Officer: "We started our business to make the world a bit better place. The whole idea behind Paptic is to bring fast-impact solutions to the market". Likewise, the mission of Paptic Ltd. is defined as helping sustainably oriented companies in transition from plastics to eco-friendly packaging solutions.
The story of Paptic began around 2013, when Esa together with the CEO and Co-founder Mr. Tuomas Mustonen were in VTT. Their customers, meaning brand owners and big international companies, were repeatedly asking from them: "Do you have something to replace plastic films?"
As Esa Torniainen describes, "The situation was changing, and companies were ready to pay more for the sustainable alternatives. It was a very strong signal, so we studied different options and processes for creating a product or material that could challenge plastic films fast".
Entrepreneurship and Taking the Responsibility
We are all aware of the current unpleasant environmental facts and the necessity of practical actions for our common future. "There is no time to waste. It is almost ten million tons of plastic waste ending up in the ocean every year; we cannot wait for another ten years, we need to react now," as Esa implies.
Having worked for decades in the forest industry, Esa knew that there are many product opportunities using wood fibers in novel ways and the possibility of introducing totally new kinds of raw materials that bring new product features to paper. At this stage, Paptic's third co-founder Dr. Karita Kinnunen-Raudaskoski came into the picture as Chief Technology Officer (CTO). She is an expert and a high-profile researcher in the field of paper & forest products' industry, polymer chemistry, and nanomaterials.
After defining the product and having samples ready at Paptic, it was time to meet brands and retailers. The feedback was positive, and they wanted to order the Paptic material. But they've faced a problem as Esa explains, "To whom we will introduce the idea? If we start selling this idea or IP to big international chemical or forest industry companies, it will take years to make it operational. These companies could not make this reality fast enough".
This was the very first time to ask, "should we become entrepreneurs, founding our own company, and start making our life difficult?"
By looking twice at the reality of having the know-how, technology, networks, and connections in hand, there was no question at the end of the day. Paptic's Chief Business Development Officer describes the moment they've answered their question; "We saw that we have only one choice. It's actually our responsibility to do this. Let's go and found Paptic. Either we do it or become lazy bastards".
Overcoming Challenges
There are always challenges for start-ups that differ depending on the company's development stage and/or the industry they are operating in. Paptic could successfully turn bottlenecks into achievements.
The incapability to deliver large quantities of products is a very typical problem for a start-up company that Esa pointed out. According to him, "By choosing the contract manufacturing business model, we could bring the product to the market without having to invest tens of millions of euros in the production capacity. Since 2018, we've had an industrial material producer that can produce thousands of tons of material annually".
Other common challenges of start-ups are lack of proof of concept, continuous capital need, and absorbing investors' long process. Esa refers to the complexity of making a deal in the packaging industry, Paptic's primary customers, indicating that "It's a very slow and price-conscious industry that even 2 percent more expensive material than the current alternative is a nightmare. Although big companies are looking for ways to make their business more sustainable, it is a complicated process thattakes time. For a start-up company that would very much like to get more income and turn over, waiting for a year before the final decision is a long time".
Esa briefly explains their negotiation process with a customer company: "The first step is usually discussions with the marketing department to show the samples and sustainability credentials. Then meet the sustainability people. The next step is with the sales department. In the end, the purchasing department sees the price per bag is somewhat higher than plastic or paper bags. In that stage, we have the marketing and sales guys behind us, and they say that this is not just a shift from one bag to another bag, it brings good values related to the brand visibility, it is a reusable bag, and that is what the consumer prefers".
He also brings up examples of deals with the two biggest department stores in Finland: "Paptic's current customers aren't an exception to this rule. We went through the whole of this process, and now the important thing is that in the forerunner companies Sokos and Stockmann there will be no plastic bags anymore".
Achievements and the Paptic© Tringa Material
Paptic products are now available in more than 30 countries. Paptic material has the liked attributes of both paper and plastic, e.g softness with no cracking sound and moist proof.
Paptic customers, mainly brand owners in product packaging, have received positive feedback from consumers replacing single-use plastics with Paptic carrier bags at stores or taking Paptic e-commerce mailers in use for online shopping. As Esa points out: "Consumers are actively following what the brands are doing, and they react to changes."
Recently, the Paptic® Tringa, a new packaging material solution for e-commerce, was awarded in ScanStar 2020. This award gives Paptic the right to enter the international WorldStar competition arranged by the World Packaging Organization (WPO).
The Paptic® Tringa is made with renewable raw materials and is a unique packaging material combining high performance and sustainability. Since December 2018, this reusable, recyclable, biodegradable, and water-resistant material has been available for sustainability-oriented brand owners and retailers.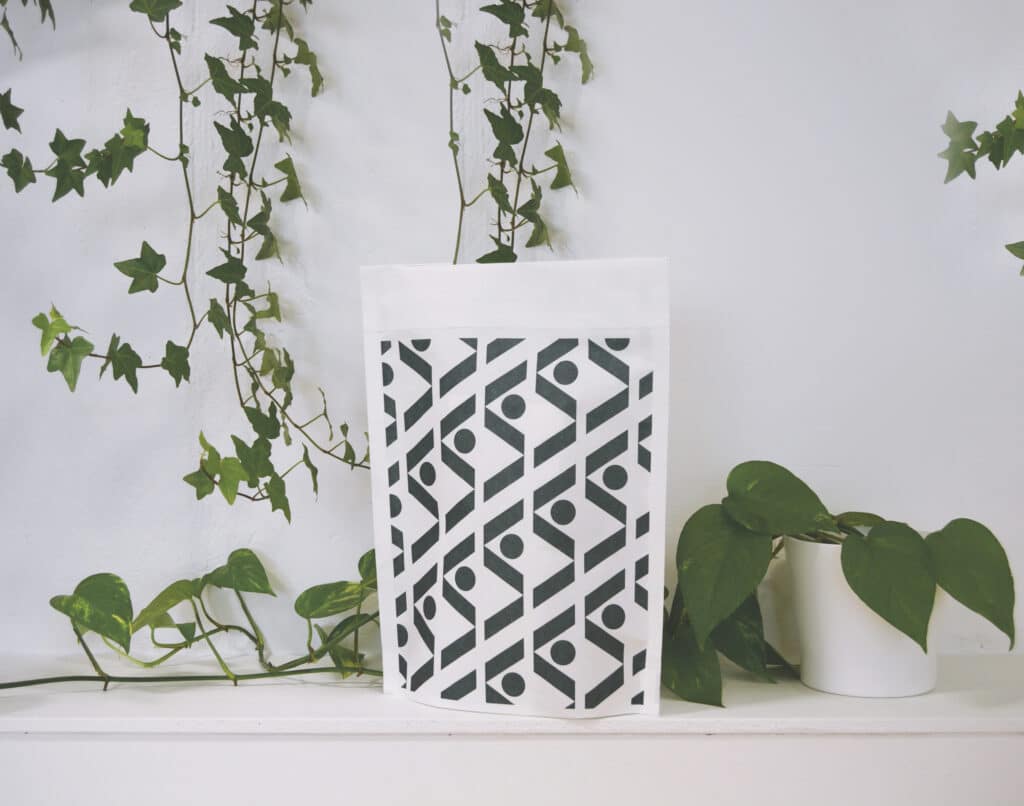 Thinking to the Biggest Impact
A significant majority of people are now aware of the environmental hazards caused by single-use products. Esa believes "If the brands or retailers present new alternatives, consumers are ready to change their consumption habits or help with the matter".
However, there is also a small group of extreme environmentalists, but Paptic's focus is on the bigger picture and solutions in reality. As Esa indicates, "We bring such products to the market that a big mass of consumers would change the way they do things. If we think about the impact, it's much more important to have the change in the big mass".
He brings the notion that "Typically light single-use products like packages blown in the wind are the biggest risk to nature, ending in the oceans and seas."
According to him, "The focus of Paptic is on packaging applications as we see our impact to be the biggest there. Although e-commerce mailer is a fast-growing area where we believe we can offer sustainability benefits to the customers. Still, flexible packaging is a ten times bigger market, which not only means higher business potential, but it also means having a more significant impact".
Perspectives to the Future of Packaging Solutions Industry
There are valuable insights that Esa points out regarding the future of the packaging solutions industry and Paptic's plans.
As constant product development is carried out at Paptic, one of the main development targets now is to make their products lighter. As he explains, "Less grammage per square meter results in savings in energy, raw materials and logistic costs that affect every business we are in."
In recycling, paying attention to the aspect of being user-friendly and consumers' comfort is very important. Paptic is among the very few materials that are reusable, recyclable, and biodegradable simultaneously. It can be recycled with paper and cardboard, in which the recycling system is available everywhere. Esa expresses that "I see no future for the idea of having more recycling bins for consumers to put the stuff in. Although most of us want to act sustainably but at the same time, we are lazy".
Last but not the least, Paptic's Chief Business Development Officer indicates the importance of delivering the right message from their customers to the end-users. "What will make our business boom is to find how our customers should tell about these new features, materials, and packages to the consumers. When consumers get the right information in an understandable format, it is more probable that they will start choosing the environmentally best solution".
Ultimately, for having a greener planet, all parties or stakeholders, including big international companies, governments, and society members need to collaborate hand in hand.
We are all in the same boat, aren't we? Any failure or prosperity affects all ecosystems and the lives of people on Earth. So, for taking steps towards a brighter future, we need to take our responsibility today.
"We can heal our planet, starting from the oceans. We want to act, not just talk", Paptic's motto states.