Meet the team – Antti Alakurtti and Antti Karhu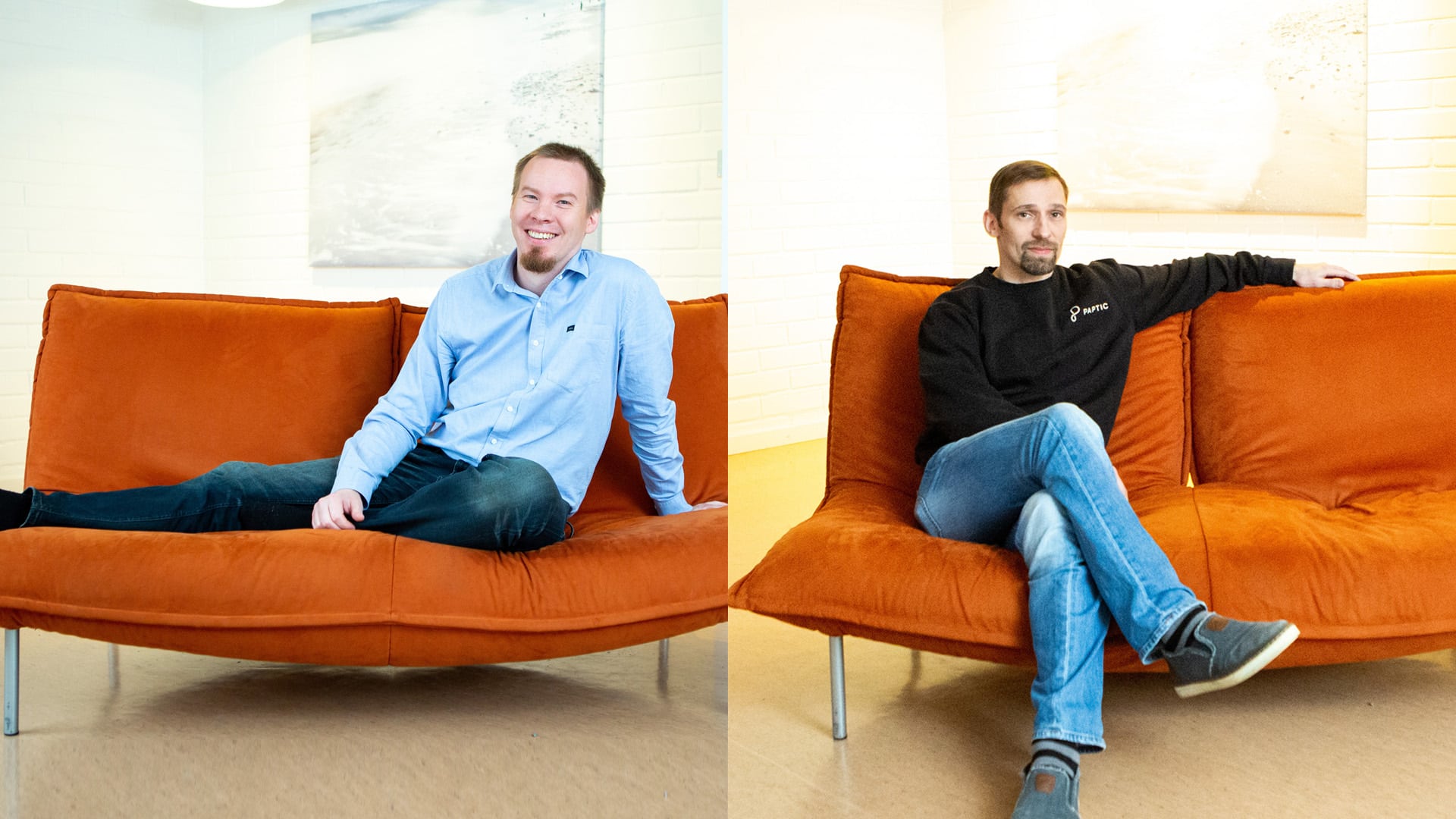 Antti Karhu on the left and Antti Alakurtti on the right
Antti and Antti joined the Paptic team during Q3/ 2022, and it already feels like they have been working with us for years. But who are these two Anttis? 
Antti Alakurtti 
Antti Alakurtti joined the Paptic team from Teknos, a global coating company. He is a seasoned R&D laboratory technician with over 15 years experience in development work.
Antti: "Actually, I wasn't actively looking for a new job, but when I saw Paptic's job announcement I just needed to apply. And the rest is history – as they say."
Off duty, Antti spends time with his family of four kids, and he loves football – as a fan, a player, and a coach.
Antti Karhu 
Antti K. has a background in paper making and paper machine process engineering. Right after graduation, Antti worked in paper production as a supervisor and engineer. Next, he switched to paper and board machine chemical systems engineering at Valmet.
"I was already somewhat familiar with Paptic and their product innovation so when there was a possibility to join their team, I seized the opportunity. Although I must confess that it was only after careful consideration of the pros and cons that I made up my mind about leaving the safety of a large market leader and jumping on board with a small growing company. In the end, I was just too curious to pass the opportunity to be a part of the packaging material evolution" – Antti.
In his spare time, Antti would enjoy snowboarding in the winter and kayaking in the summer.
But since he is a devoted father to three adorable daughters aged 0 – 6 years, his hobbies are temporarily on hold. Now, his off-work life consists of exciting adventures of Paw Patrol or Ladybug, pushing kids in swings, teaching bicycle riding, supervising indoor crawling practices, etc.
Great to have you both in our team!