Paptic joins United Nations Global Compact Business and Human Rights Accelerator Program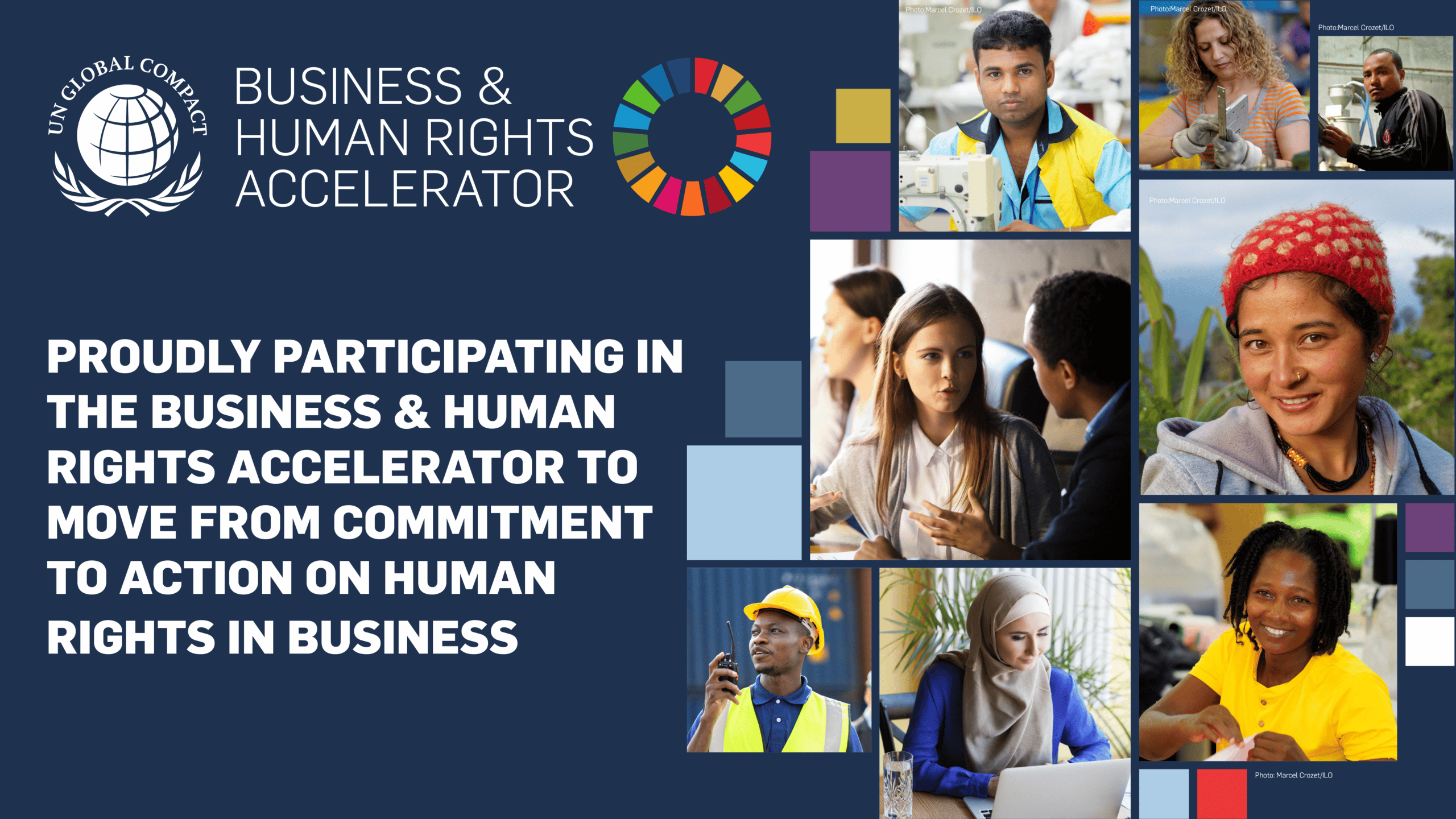 As being committed to sustainable development and operating on the global market, Paptic knows that businesses have an important role to play in improving human rights around the world. We are proud to be joining the UN Global Compact's Business and Human Rights Accelerator Program, which brings together ambitious companies that want to make a positive contribution to human rights. Our participation in the Accelerator Program will allow us to collaborate with other leading companies and organizations while also learning from their experience—and ultimately help us improve our own efforts towards being more responsible and accountable when it comes to how we treat our employees, suppliers, and other stakeholders around the world.
"Being sustainable throughout our operations is of high importance to us. Our main impact naturally comes from replacing fossil plastic in packaging with sustainable and recyclable packaging materials, and parallel to that, we also want to address the importance of human rights. We are part of global supply chains with both our suppliers and our customers and their customers. We naturally respect human rights, diversity and safety at work in our operations, but also want to learn more about how we can contribute towards better together with our partners, when growing in the market. We are extremely happy that the UN Global Compact gathers ambitious players to raise awareness and advance this highly important topic together", says Hanna Kalliomäki, Chief Sustainability Officer from Paptic.
More than 800 companies around the world will participate in the Business and Human Rights Accelerator Program for the next six months.
"Respecting human rights belongs to every company, regardless of size, industry or country of operation. We are happy to have many companies participating in our new human rights program. The large interest in the program shows that human rights are now rising to the center of corporate responsibility work in a completely new way," says Marja Innanen, Executive Director of the UN Global Compact Finland.
According to the UN Guiding Principles on Business and Human Rights (UNGP), companies must respect human rights and avoid violations in their business operations. Despite this, up to 46% of the world's largest companies are unable to demonstrate that human rights risks have been assessed or mitigated in their value chains. In Finland, companies are fundamentally committed to respecting human rights, but concrete actions and their monitoring should be more systematic.
Paptic is happy to actively participate in the Accelerator Program in Finland together with Cargotec, Castrén & Snellman, Coor Service Management, Ensto Group, Fiskars Group, Huhtamäki, Ilmatar Energy, Kemira, Kesko, Konecranes, Lune Group, Matkahuolto, Miltton Group, Neste, Nokian Tyres, Olvi, OP Financial Group, Outokumpu, Sanoma, SOK, Sponda, Tokmanni, Tradeka, Varma, Veikkaus, VR Group, VTT Technical Research Centre of Finland and Wärtsilä.
Learn about United Nation Global Compact's human rights work and ways to engage: https://www.unglobalcompact.org/what-is-gc/our-work/social/human-rights