Paptic® Luxury Polybag Receives a Jury's Special Prize in Luxe Pack in Green 2020 Awards
Paptic® Luxury Polybag has received a Jury's special prize in the LUXE PACK in green 2020 awards in the Packaging solution category. The award highlights the best eco-designed solutions and responsible approaches in luxury packaging.
THE PAPTIC® LUXURY POLYBAG IS A GAME-CHANGER PRODUCT IN PACKAGING
Today, consumers and brands are more than ever demanding sustainable packaging solutions. Especially in e-commerce, consumers perceive plastic polybags as unnecessary use of plastics, which negatively reflects the brands. The wood-based Paptic® Luxury Polybag is designed to replace plastic in the clothing industry.
As a part of sustainable material design, the Paptic® Luxury Polybag has been developed to be recyclable in the conventional paper and cardboard streams. This innovative polybag can also be a new communications channel for the brands. The material's unique haptic properties reinforce the image of the brand as a company that respects nature.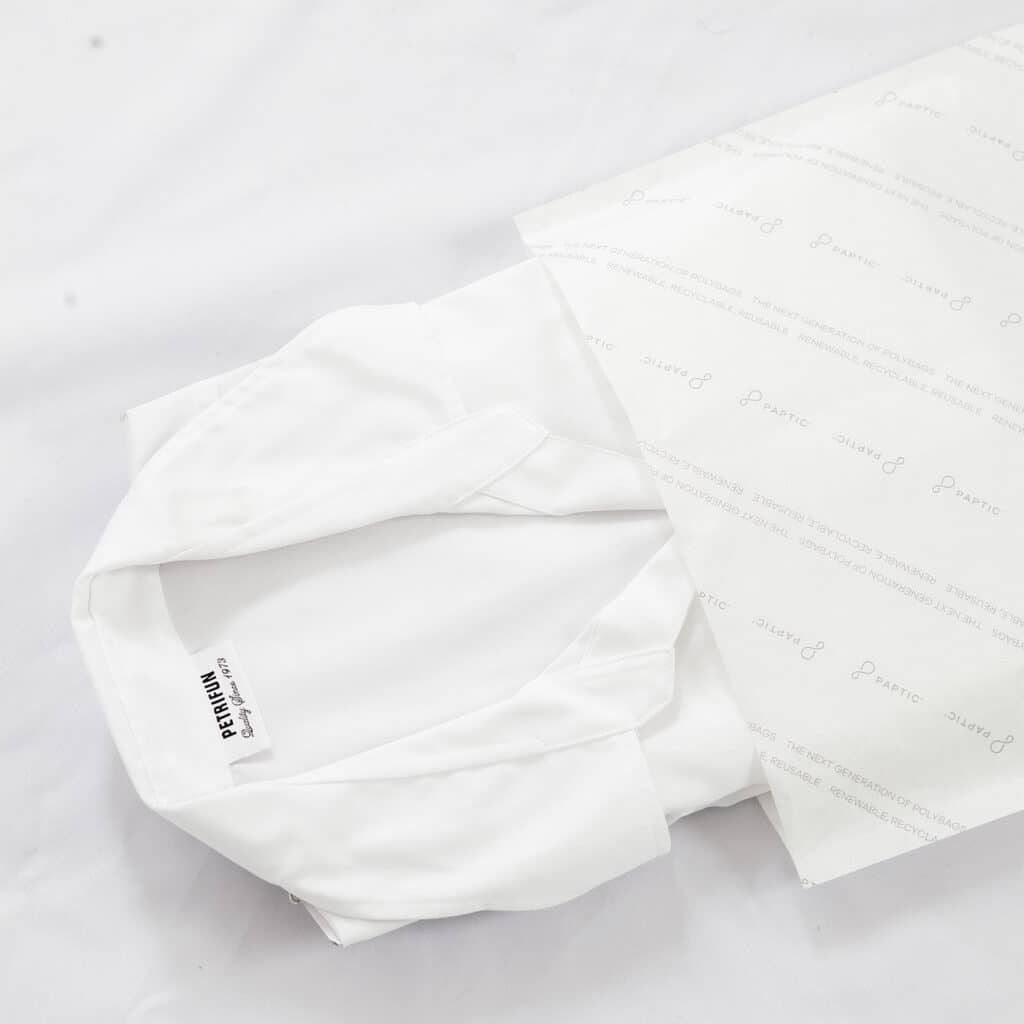 THE LUXE PACK IN GREEN AWARDS RECOGNIZE THE BEST SUSTAINABLE PACKAGING INNOVATIONS
Every year, the LUXE PACK in green awards recognize the best sustainable packaging innovations in the world and the best responsible initiative. The first competition was organized ten years ago.
"I would like to thank the jury for this special prize. We continuously develop our material to better respond to the sustainability challenges in the packaging value chain. We are pleased that our work was rewarded in this competition. The work doesn't end here because there are still many packaging applications, where single-use plastic should be replaced with a sustainable alternative – like Paptic®", completes Esa Torniainen, Chief Business Development Officer, Co-Founder of Paptic Ltd.
For more information, please contact:
Esa Torniainen, Chief Business Development Officer, Co-founder), Paptic Ltd
Email:
Paptic Ltd is a high-growth company established in 2015 with headquarters in Espoo, Finland. The company has developed Paptic®, a fibre-based and recyclable material to replace plastics in packaging. The material has been available on an industrial scale since 2018. Today Paptic is a company with close to 30 professionals, and Paptic® materials are delivered to over 40 countries. www.paptic.com