Paptic Ltd named on the Global Cleantech 100 List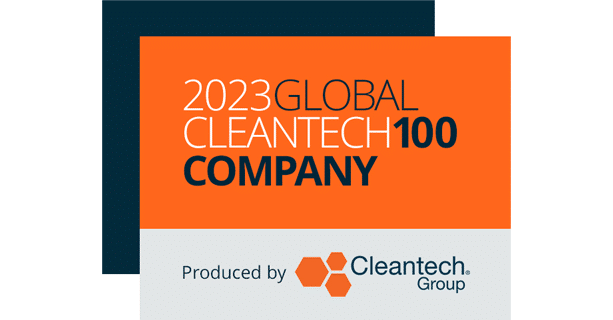 Paptic was selected among thousands of companies around the world for the Global Cleantech 100 list which annually lists the most innovative and promising companies that will take us from commitments to actions in our efforts to reach net-zero. 
The Cleantech Group's Global Cleantech 100 list is a respected annual guide to the leading companies and themes in sustainable innovation. It brings you the complete list of companies with the most promising ideas in cleantech – the ones best positioned to help us build a more digitized, de-carbonized and resource-efficient industrial future.
"We are honored to be named on the Global Cleantech 100 list as we plan to be a critical piece of the puzzle in creating a truly sustainable world by replacing plastics in packaging with our recyclable fibre-based materials. To be listed amongst some of the most innovative cleantech firms in the world is inspiring and humbling. I wish to congratulate all the other companies on it", says Tuomas Mustonen, Paptic's CEO and Co-founder.
"This Global Cleantech 100 edition is remarkable for the number of businesses in it who represent solutions for some of the hardest of decarbonization challenges and those who are working on some of the critical material issues coming our way, real soon," said Richard Youngman, CEO, Cleantech Group. "We salute not only these 100 companies but all the thousands beyond, who are fighting the good fight."
The selection process
The total number of nominations from the public, Cleantech Group's expert panel, i3 research portal, awards, and Cleantech Group staff totaled 15,753 from over 93 countries. These companies were weighted and scored to create a short list of 330 companies that were reviewed by the 81 members of an expert panel. The Global Cleantech 100 Expert Panel is made of leading investors, corporate and industrial executives who are active in technology and innovation scouting.
The Global Cleantech 100 program has been running since 2009. The listed companies are delivering sustainable solutions in these six sectors: Agriculture & Food, Enabling Technologies, Energy & Power, Materials & Chemicals, Resources & Environment and Transportation & Logistics.
For more information, please contact:
Tuomas Mustonen, CEO & Co-founder
Paptic Ltd
+358 50 598 7516

About Cleantech Group
Cleantech® Group provides research, consulting, and events to catalyze opportunities for sustainable growth powered by innovation. At every stage from initial strategy to final deals, we bring corporate change makers, investors, governments, and stakeholders from across the ecosystem the access and customized support they need to thrive in a more digitized, de-carbonized, and resource-efficient future.