Paptic widens its offering with the new renewable and recyclable Paptic Apus® for flexible packaging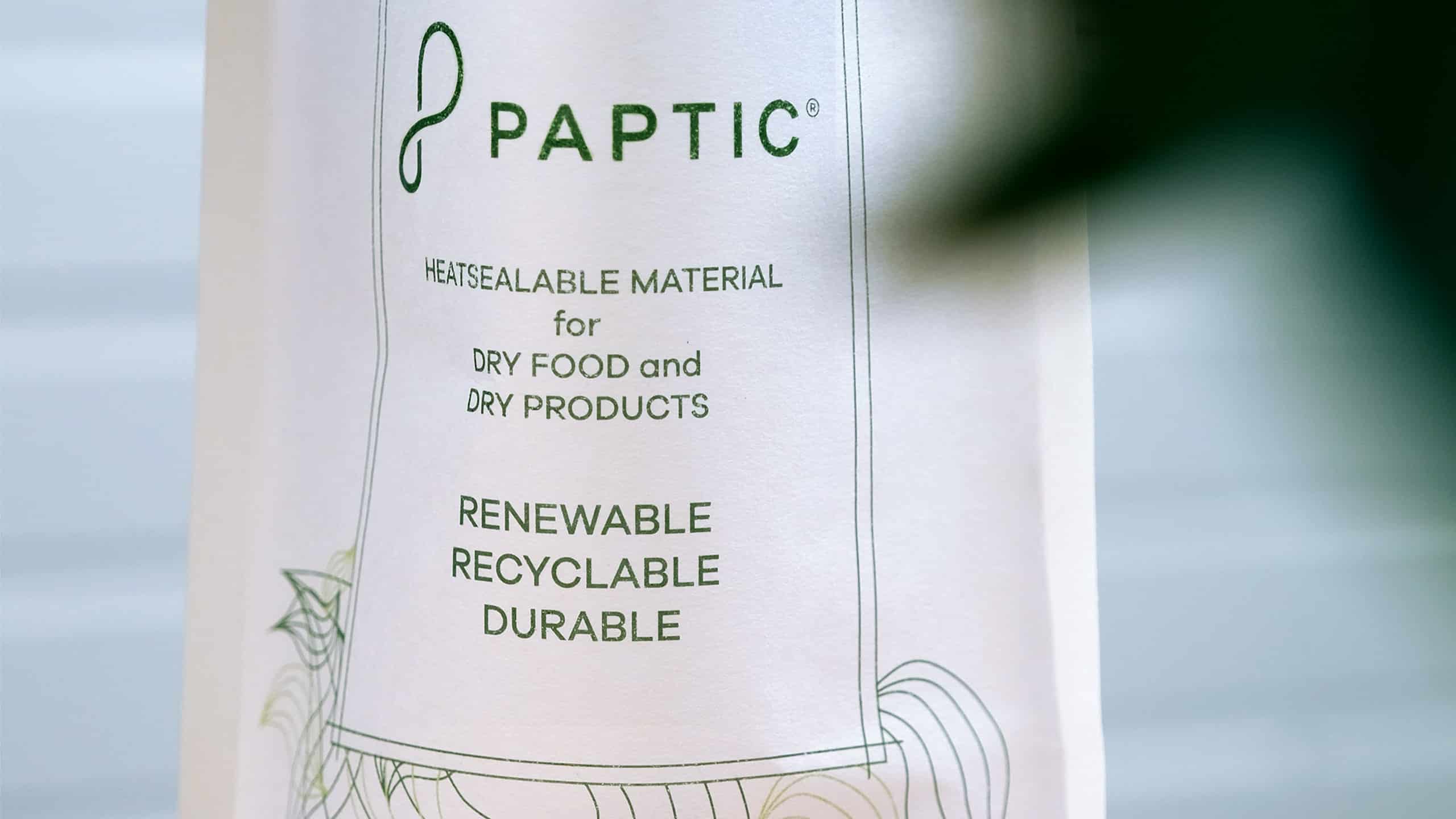 Paptic Apus®, the new resource-efficient fibre-based packaging material, was launched at the Online Open House by Paptic on June 15th, 2021. It has been developed for flexible packaging and serves a wide range of end-use applications such as dry food, toys, and hygiene product packaging.
"A soft and silent Paptic Apus® with a silky feel runs brilliantly on existing converting lines. The light weighted material maintains various packaging forms because of its unique structure", explains Katja Jokiaho, Product Manager, Flexible Packaging, Paptic Ltd. "You can recycle it with packaging papers and cardboard. Paptic Apus® is superior to heat-sealable papers and bioplastics in terms of recyclability and runnability on flow-pack packaging lines. With Paptic Apus®, you can reduce plastic waste substantially, differentiate from the competition, and strengthen your brand image as a forerunner in sustainability."
The new grade is available both as a non-heatsealable version in 40gsm and as a heatsealable version named Paptic Apus® SEAL in 45gsm. Paptic Apus® is available with FSC® certified wood fibres on request.
SECOND EDITION OF THE ONLINE OPEN HOUSE BY PAPTIC GATHERED OVER 400 ATTENDEES TO DISCUSS THE FUTURE OF SUSTAINABLE PACKAGING
Over 400 attendees joined the virtual half-a-day event, Online Open House by Paptic, to discuss the future of sustainable packaging on June 15th, 2021.
"This was the second time we organized our annual virtual event, and the high number of attendees shows that thus the world is slowly normalizing after COVID-19, there is still a demand for virtual events, and our content was topical. There is a need to know more about sustainability in packaging and the solutions available today to meet the high responsibility standards set to reduce the use of plastic in the value chain," says Tuomas Mustonen, CEO, Paptic Ltd. "I'd like to thank all our visitors, guest speakers, and team for making the event a success. We will organize the next Online Open House by Paptic in 2022."
For more information, please contact:
Tuomas Mustonen, CEO Paptic Ltd
Tel.+358 50 5987 516
Email:
Katja Jokiaho, Product Manager, Flexible Packaging, Paptic Ltd
Tel. +358 40 5123 608
Email: